Rune Factory 4 News: XSEED Games reveals that Rune Factory 4 is now available in North America exclusively on Nintendo 3DS.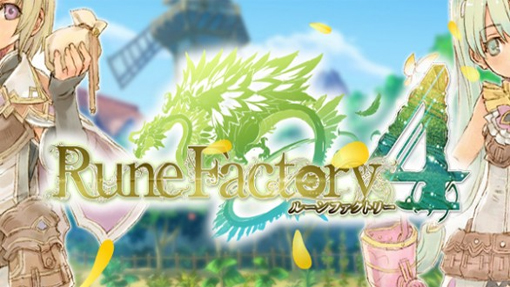 XSeed Games has announced that Rune Factory 4 is now available exclusively on the Nintendo 3DS in North America, both in stores and on the eShop, for $39.99. Rune Factory 4 is a fantasy life simulation game that blends farming, crop management, harvesting and traditional RPG dungeon battles all into one gameplay experience. As the game opens, players will find their character falling from an airship and landing atop a charismatic dragon. Amnesia-stricken and disoriented, players can select either a male or female hero and take their place as the newly-appointed prince or princess of Selphia.

Throughout Rune Factory 4, players will take on royal duties and can choose to fulfill an array of varied requests from townsfolk, or they can take a more rural approach to governing by harvesting their own fruits and vegetables to help out the people of Selphia in other ways. The prince or princess can also woo marriage candidates from among the townsfolk. Communication and gift giving will be key to romance, potentially resulting in marriage and perhaps even a child. Players will be aided in dungeon adventuring by the castle's vast armament of swords, spears, and staffs along with magical Rune abilities in battle against dangerous foes, and can even be supported by a companion or tamed friendly monsters. With such a wide variety of ways to play Rune Factory 4, there's sure to be something for all types of gamers.

Rune Factory 4 was developed in Japan by Neverland Co. and MarvelousAQL Inc., and is published by XSEED Games in North America. Check out the launch trailer below and tell us what you think. Are you planning on picking up Rune Factory 4?