Phoenix Wright News: Capcom has released a demo for the latest entry in the Phoenix Wright series and it is available now on the 3DS eShop.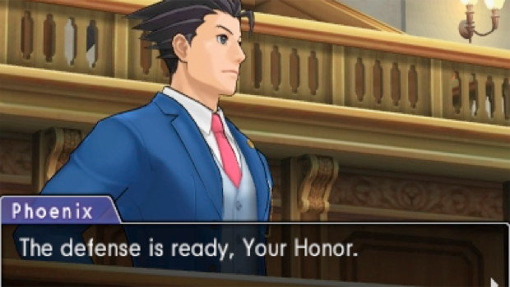 Phoenix Wright: Ace Attorney - Dual Destinies will be available later this month but Capcom has revealed that a demo is available to download right now on the 3DS eShop. Additionally, anyone purchasing Phoenix Wright: Ace Attorney - Dual Destinies from October 24 to November 7 will be able to get a free costume pack featuring a brand new outfit for each of the three main characters - Phoenix Wright, Apollo Justice and Athena Cykes. Following the promotional period, the costume pack will be available to purchase for $0.99.

Coming shortly after release of the main game, the previously announced extra episode 'Turnabout Reclaimed,' which introduces Orla the whale and her pirate trainer Sasha Buckler, will go on sale.

The first case in Phoenix Wright: Ace Attorney - Dual Destinies sees events begin in a destroyed court room and it's down to Phoenix and his team at the Wright Anything Agency to discover the cause of the destruction. Players will have to battle it out in court against Gaspen Payne, as they defend the accused Juniper Wood.

Further episodes will continue to test players' abilities to uncover evidence, expose witness inconsistencies and ultimately ensure justice is done. For those who might not be familiar with the franchise I have included a trailer below. Check it out and tell us what you think. Will you be downloading the demo or picking up the game when it is released on October 24?