News: Take a brief look at some gameplay for Atlus's next PS3 and PS Vita exclusive, Dragon's Crown.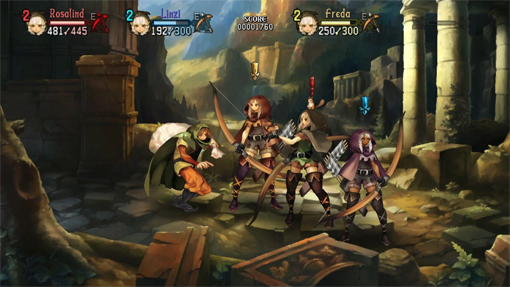 Dragon's Crown hits store shelves next week for the PS3 and PS Vita. The adventure in Hydeland is about to begin and Atlus has released a new trailer to help whet your appetite. Developed by Vanillaware and directed by George Kamitani, Dragon's Crown is a multiplayer action beat 'em up from the developers of Princess Crown andOdin Sphere. Dragon's Crown features breathtaking visuals that bring the fantastic characters and monsters to life with fluid artistry. Players can engage in local or online co-op play for dozens of hours of intense, dragon-slaying action.

The premise for Dragon's Crown is below:

"The paths that lead people into this land are manifold and varied, but they share a single goal. Now you have journeyed here to brave the dangers of the monster-ridden dungeons. Daring adventurers from far and wide have come to face the labyrinths on the outskirts of town, and you are joining their ranks. You must first gather a strong party. No one adventurer will be able to overcome these trials alone. Let us begin your journey…I wish you good luck."

What do you think? Will you be picking up Dragons Crown for the PS3, PS Vita or both?