New Super Luigi U News: New DLC for New Super Mario Bros U features Luigi in over 80 new courses that have been tweaked to be even more challenging.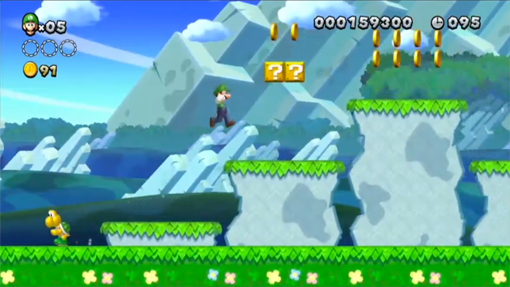 The year of Luigi continues today with the release of New Super Luigi U for the Wii U. Luigi takes over for Mario as Luigi and friends battle through 80 new courses all tweaked to be even more challenging and exciting than they were in New Super Mario Bros U.



New Super Luigi U is designed to test the capabilities of seasoned gamers and fans of the series, with the simple act of travelling to the Goal Pole at the end of each course remixed with seemingly improbable jumps, formidably hidden Star Coins and all with just a time limit of 100 seconds to do it in.

With Mario taking a break in this twist on New Super Mario Bros U, Luigi takes center stage bringing a set of skills that change the way you play. For instance, Luigi can jump much higher and further than Mario, and is able to cross chasms and reach platforms that Mario never could in a single jump. You need to watch out though as Luigi finds it a lot harder to stop once he starts moving.

Take on the challenge with friends in multiplayer in New Super Luigi U, where players can join Luigi as Yellow Toad, Blue Toad or Nabbit – a character first seen in New Super Mario Bros. U – and now playable for the first time! Nabbit brings his own nifty skills to the table; he is invincible which will make life easier with enemies and obstacles, and any items he collects are converted into 1-Ups at the end of the course. Nabbit is perfect for beginners and when paired with Luigi, he offers a whole new multiplayer experience. Or join in with Boost Mode and help Luigi to reach new areas and jump further by dropping blocks into the course with the Wii U Game Pad touch screen for the ultimate speed run!

New Super Luigi U is available now on the Nintendo eShop for Wii U. New Super Mario Bros U is required to play this new content with Luigi. If you don't own New Super Mario Bros U or you simply want to wait to get a physical copy of New Super Luigi U then that will hit store shelves on August 25. The digital version that is available today on Nintendo's eShop for Wii U is available for $19.99 while the physical version will be $29.99 when it hits store shelves in August. Which version will you pick up?