GTA 5 News April 30: Grand Theft Auto 5, with a Sept 17 release date on Xbox 360 and PS3, has a new trailer today, and it depicts the gameplay its playable characters.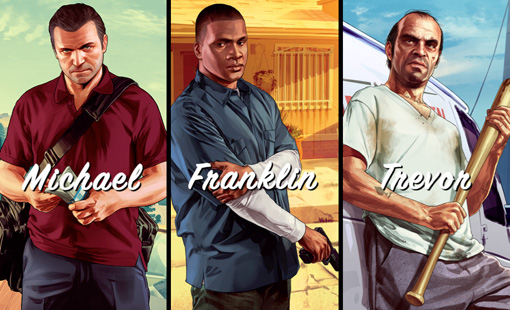 There are three new Grand Theft Auto 5 trailers today, amounting to GTA 5 trailers 3, 4, and 5, with each video following one of the fall-bound video game's playable characters, Michael, Franklin and Trevor.



The first GTA 5 trailer features Michael. Michael is a rich older gentlemen who lives in Hollywood and lives the good life.

Franklin, meanwhile, lives in a more urban environment and is trying to get out of the gangster lifestyle that so many others are trying to force upon him.

Finally, Trevor, as evidenced by the third new GTA 5 trailer, is a hillbilly drug dealer that barks at the moon and is out of control. He's a bit of a wildcard.

These are the three main guys that make up GTA 5.

"Grand Theft Auto 5 continues to push the series forward in new ways; Rockstar North are creating our deepest, most beautiful and most immersive world yet," said Sam Houser, Founder of Rockstar Games. "We are very excited for people to learn more about the game in the coming months."

Check back for more GTA 5 analysis later today, and more Grand Theft Auto updates up until the game's release date on September 17 for Xbox 360 and PS3.

In the meantime, take a look at the trailers below and tell us what you think. Will you be picking up Grand Theft Auto 5 on its release date?