PS4 Release Date News: PlayStation 4 release date 2013 is Sony's "fixed window," meaning the new console will launch somewhere within the holiday timeframe.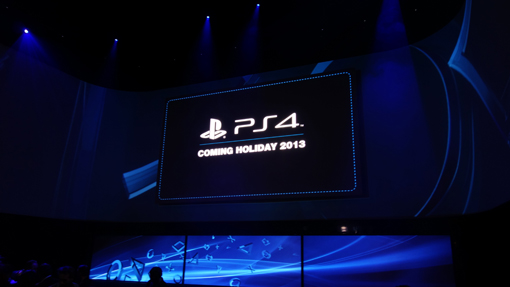 The PS4 release date is Holiday 2013, Sony reiterated today, and that's the good news for gamers eager to buy Sony's next-generation console. But PlayStation 4 may not release in all countries in 2013.



"We fixed on the launch window – Holiday 2013," said Sony Computer Entertainment Europe President and CEO Jim Ryan in an interview with the PlayStation Blog this morning.

Sony even flashed the PS4 release date, as seen in the photo above as "Holiday 2013," during its press conference last week.

However,

the company didn't make an audible mention of the PS4 release date even once

, which is more than a little bit concerning.

PlayStation 4 judged release date history

Sony has a history of staggering its consoles release dates. PS3, for example, came out in Japan on Nov. 11, 2006 in Japan, with a launch in U.S. and Canada that followed closely behind on Nov. 17, less than a week later.

Europe, much to the chagrin of gamers in the PAL territories, didn't see a PS3 release date until March 23, 2007.

Could the PS4 release date in Europe face the same four-month delay this console generation, too?

Sony's latest system launch, for the PS Vita, had a Dec. 17, 2011 release date in Japan, with the U.S. and Europe receiving the handheld on the same day two months later, on Feb. 22, 2012.

Could the U.S. release date be lumped into 2014 with Europe?

PS4 release date announcement factors

All of that may depend on supplies available for the U.S. and Europe, and whether or not launch games are ready for the regions.

Sony may also be looking to see where Microsoft stands in launching the Xbox 720 in these regions, which remains a big question mark right now.

The company may announce the official Playstation 4 release dates for Japan, the U.S. and Europe at E3 2013. At the annual video game convention, it is expected to also - finally - reveal the console's form factor that it neglected to show off during last week's press conference.

It also has to decide on

PS4 games prices

in the next several months, rumored to be $70 at launch.

As soon as Sony announces a release date for PS4 in Japan, the U.S., and Europe, Gaming Target will update its news with the information.