PS4 Games Price News: PlayStation 4 games could cost as much as $70 when the new console launches, but Sony should avoid this price.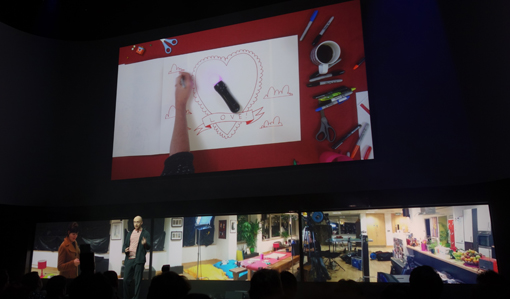 PS4 games could be priced at $70 due to the cost of next-generation development and the rate of inflation, but video game makers might want to avoid this startling price increase.



The first reason that PS4 games should still cost just $60 out of the gate is that Sony's new rivals are much, much cheaper. No, Xbox 720 or Wii U games, but other forms of gaming entertainment that have been taking up everyones' time in bit-sized chunks.

This includes those $.99 game apps, which many within the console development community are beginning to realize is a real threat to their business.

Publishers are also beginning to embrace this change by making companion game apps, while top names in the video game industry are jumping to the iOS and Android side of game development completely.

Another reason for a cheaper PS4 games price

The second reason is that PS4 and Xbox 720 may face slow adoption rates, with analysts predicting that it'll be slower than the current-generation PS3 and Xbox 360 when those systems launched in 2006 and 2005, respectively.

There going to be are a lot of cheap games, especially used games, available for the now-value-priced PS3. And the console itself is very easy to come by.

Add in the fact that games like

GTA 5

,

Gran Turismo 6

, and

Assassin's Creed 4: Black Flag

all have 2013 release dates, and PS3 looks just as appealing.

When faced with likely shortages of PS4 and Xbox 720, which are going to be more expensive and have less games at launch, consumers don't need another reason - like PS4 games that cost more money - to dissuade them from upgrading to the next generation this fall.

Indications PS4 games may cost more

Electronic Arts could charge $70 for its PS4 games in the beginning of the system's lifecycle, said EA chief financial officer Blake Jorgensen at a the Morgan Stanley Technology, Media, and Telecom Conference in February.

"I think typically at the start of a cycle you've seen the pricing raise to $69 for a core piece of software and then over the life of those it's drifted down to the introduction price, typically now around $59," he said in comments picked up by

GameSpot

.

"We haven't yet set pricing on our [next-generation games], but you'll probably see a similar trend during the start of the next cycle."

EA reached out to GameSpot to clarify that "Jorgensen misspoke" and really meant to use $59 and $49, not $69 and $59. The odd thing about that is game publishers, especially EA, don't sell $49 games, so that correction might need a correction.

Likewise,

Eurogamer has discovered

that certain retailers in its region are starting to take PS4 game pre-orders for as much as £70 - that's about $105 USD.

Of course, like Jorgensen's comments, these PS4 pre-order prices come with a caveat. Stores typically pad these prices so that they're not taking pre-orders at lower rates than they turn out to be in the end.

Comment:

How much do you think PS4 games will cost?