GT6 News: GT6 release date is this year on PlayStation 3, claims executive in an interview about PS4 and Sony hardware longevity.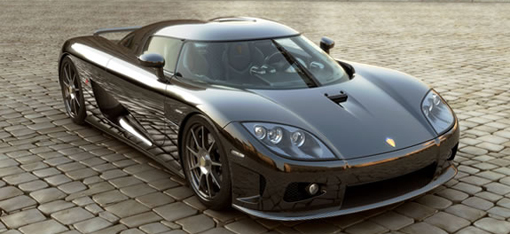 The Gran Turismo 6 release date is "this year" on PS3, according to a Sony executive who mentioned the game along with other first- and third-party software due out in 2013.



"[PS3] is still an exciting console itself. You look at the games coming out on PlayStation 3 this year," said Sony Computer Entertainment Europe Worldwide Studios Senior Vice President Michael Denny.

"The Last of Us, Beyond, GT6," he said, rattling off the three first-party games - the final one of note since we weren't aware that its release date was going to be this year.

He continued listing 2013-bound PS3 games, touching on a pair of highly anticipated third-party titles,

Assassin's Creed 4: Black Flag

and "of course"

GTA 5

.

When does Gran Turismo 6 release?

Denny's comments weren't designed to out the Gran Turismo 6 release date window, rather he was talking to Irish technology news site

Silicon Republic

about the the longevity of Sony consoles and what it means for PS4.

His point was that seven years into the PS3's lifecycle, it's seeing some of the best triple-A games on the console. PS4 is just beginning that process.

"Assassin's Creed and, of course, GTA. That's a powerful console still going there with a lot of great content."

"I think the main thing with PlayStation 4, when you look at the way its been architected, we feel that it is something that has longevity there."

GT6 release dated revving up

Gran Turismo 6 was confirmed by developer Polyphony Digital's CEO Kazunori Yamauchi back in 2011, so the company has been working on the racing game for quite some time.

Neither Sony nor Polyphony Digital has officially states if GT6 will release for PS3 or PS4 game, but Denny's comments put it on the current-generation console, PS3.

This actually makes sense, as Sony demoed a completely different racing IP at its PS4 press conference last week called DriveClub. This new racing franchise - so fast there's no time for a space in the title - takes on a unique first-perspective that differentiates the game from GT6.

With this executive slip-up about the Gran Turismo 6 release date, Sony may be forced to announce that the next GT racing game is set for both 2013 and PS3 soon enough. Gaming Target will have that updated news as soon as it breaks.