Xbox 720 News: The next-generation Xbox from Microsoft is due out this time next year, says Bloomberg, agreeing with general consensus.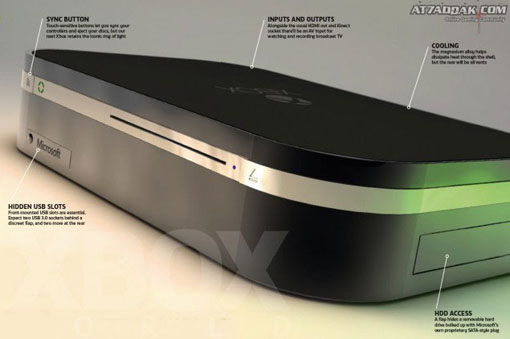 Numerous reports that the Xbox 720 release date is holiday 2013 are now being backed up by yet another source, Bloomberg.

According to people familiar with the Microsoft's plans, the next-generation Xbox is scheduled to launch before Thanksgiving sales. Those sources are unnamed because the Xbox 720 "road map" is supposed to be confidential.



There is a general consensus from multiple sources that the Xbox 720 release date is fall 2013. However, according to the business news publication's sources, Microsoft hasn't pinned down an unveiling for the new console.

Either E3 2013 in June or a separate event that focuses on the Xbox 720 machine are said to be options.

Speculated: Xbox 720 tech specs

Codenamed Durango and unofficial called Xbox 720, the next-generation Xbox machine is said to contain a Kinect 2.0 and Blu-Ray disc drive. This would enable more accurate controller-free gaming and higher capacity games in 2013.

As far as Xbox 720 tech specs go, according to Xbox World magazine who created the mock photo above, Microsoft system is planning to use a quad-core processor and 8GB of RAM. This is more powerful than any console out on the market currently.

To put that into context, the recently

released Nintendo Wii U

has an IBM PowerPC 750-based tri-core processor dubbed Espresso that runs at 1.24 GHz. The RAM is just 2GB.

While Nintendo Wii U officially began the next console generation, Xbox 720 won't be the last system to release. Fill that role will likely be Sony, as it plans to follow-up the PS3 with PS4.