News: Wii U bundle launch date is imminent for UK and other retailers tomorrow morning, Nov. 30. Find out where to buy a Wii U system on its release date.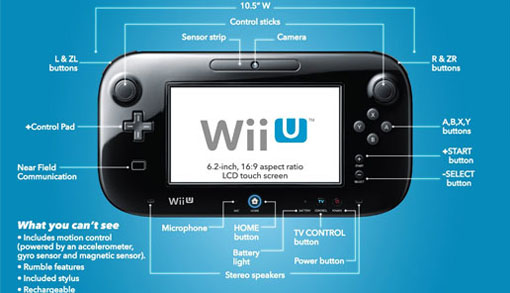 The Nintendo Wii U release date tomorrow morning, Nov. 30, means that retailers in Europe and Australia are preparing for the new console's launch.

Stores in the UK, Ireland, Germany and throughout Australia are hoping to keep Wii U in stock, as it quickly sold out for a brief period of time in the United States. Most retailers in the U.S. have since replenished their stock of Wii U consoles.



Of course, with pre-orders taking up their entire stock of Wii U consoles, some UK retailers are already sold out of the system before their doors open at midnight, Nov. 30.

Wii U price and bundles in the UK

Looking at UK retailers, their price of the Wii U has been pretty fair, with most at or near the suggested starting MSRP of £249.99.

For example,

Amazon UK is selling Wii U at £248.99

, a pound discount for the 8GB white Basic model. Similarly the site has the

black Wii U 16GB Premium

bundle with Nintendo Land for £299.99.

Other retailers throughout Europe are a little bit more. For example, the starting price for a Wii U from retailer GAME is £259.99. The same goes for Play.com.

In addition to the Wii U bundle game Nintendo Land, some retailers like GameStop UK and Amazon UK are selling the Ubisoft launch game in the form of a

ZombiU bundle with Wii U Premium

. Prices for this particular bundle cost around £329.99.

Wii U launch games

Besides Nintendo Land and ZombiU, the Wii U will have 24 launch games available tomorrow morning. That compares to the 29 games available on day-one in North America two weeks ago.

The Nintendo Wii U launch game list in Europe and Australia includes Assassin's Creed 3, Batman: Arkham City - Armored Edition, Call of Duty: Black Ops 2 and Euro favorite FIFA 13.

Nintendo will publish a total of two games in the two region: Nintendo Land, New Super Mario Bros. Wii U.

Europe and Australia will have two Wii U launch titles that they other region will not; Epic Mickey 2: The Power of Two and Ben 10: Omniverse in Europe, and Scribblenauts Unlimited and Madden NFL 13 go to Australia.

Neither region will see a Wii U release of Monster Hunter 3 Ultimate, Ninja Gaiden 3: Razor's Edge, Sing Party, or NBA 2K13.