MGS4: 25th Anniversary News: Metal Gear Solid 4: Guns of Patriots: Anniversary Edition is a PS3 exclusive and won't have an Xbox 360 release date any time soon.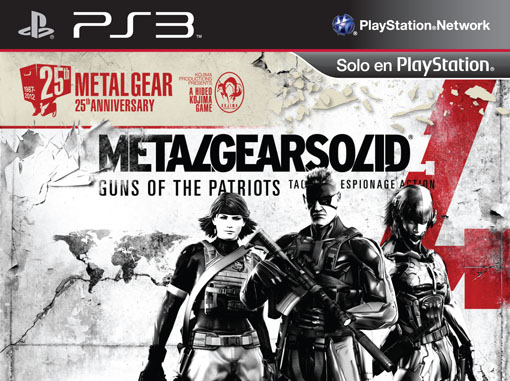 The Metal Gear Solid 4: 25th Anniversary Edition has a release date is supposed to be Nov. 30 or Dec. 14, according to various retailers in Europe, and it's only bound for PS3 consoles, not the Xbox 360.

The confusion over which system or systems MGS4: 25th Anniversary Edition would release on began when a New Zealand retailer created a page for the Xbox 360 version of the game complete with box art that had the usual Xbox 360 markings.



Since MGS4 didn't release on Microsoft's system, this would indeed be a big deal.

However, Konami put the rumors to rest and, at the same time, dashed the hopes of Solid Snake fans who want to play the game on Xbox 360.

"It's a welcome return to the rumour," a Konami told

Eurogamer

. "But there are no plans to release Metal Gear Solid 4 on Xbox 360."

MGS4 25th Anniversary Edition marks the 25th year of the Metal Gear franchise and will include the game's trophy support update. Other extras that remain unknown, which is odd so close to the release date.

Currently, Amazon UK is taking pre-orders for the end-of-the-month-bound game for £17.99.