Nexus 4 News: LG Nexus 4 8GB and 16GB sold out right after launch two weeks ago, but the Google smartphone is now available to order again for US customers.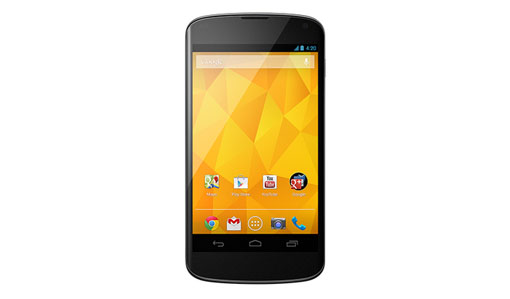 The LG Nexus 4 is in stock once again at the Google Play store in the U.S. following a Nov. 13 launch that saw the Android smartphone sold out to the chagrin of customers.

There is still a signficiant delay to receive the Nexus 4. Shipping estimates currently range from 8 - 9 weeks for the $299 8GB model and a slightly easier to swallow $349 16GB model.



Despite the delay for the positively reviewed Nexus 4, the device is at least available to order right now in the U.S. It started to go on sale again at noon EST on Nov. 28, according to Google.

The other option is ordering the LG Nexus 4 for $199 through T-Mobile, though that requires a two-year contract and, of course, having to use T-Mobile as your network.

Update:

The

Nexus 4 is unlocked at Amazon

, too, allowing users to select the GSM network they wish to pair the popular smartphone with. However, it does come at a premium from third-party sellers.