Wii U Netflix News: Disconnecting the Netflix app from the Wii U requires the familiar password Up, Up, Down, Down, Left, Right, Left, Right, Up, Up, Up, Up.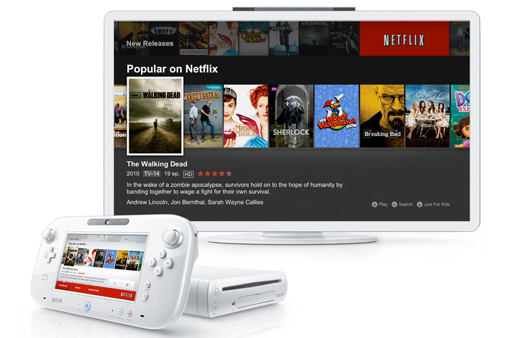 The recently launched Nintendo Wii U console is full of nostalgia, from the 2D platform launch title New Super Mario Bros. Wii U to an always-expanding Virtual Console library that is compatible with old Wii U games.



Add one more old-school highlight list via the Wii U Netflix application. Singing out of the app requires a variation of the Konami Code, according to Netflix.

"Using the arrow on your remote, enter the following sequence," says Netflix's support site. "Up, Up, Down, Down, Left, Right, Left, Right, Up, Up, Up, Up"

Although the Wii U GamePad has an A and a B button, the final button presses is Up, Up, Up Up, sticking with a directional pad sequence.

Netflix limits the number of streaming devices per account - although that number has apparently jumped from 6 to 50 in the last year - so this code is important. If, for some reason, you already lost access to or broke your brand new Nintendo Wii U, you can always disconnect direction access to the console from the Netflix website.