Spike VGA 2012 News: The date for the Spike Video Game Awards is fast approaching, but before you find out about the winners, here are the nominees.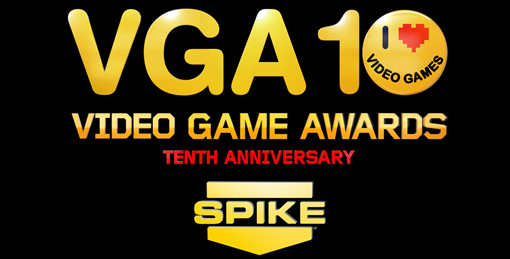 The 2012 Spike VGA nominees have been unveiled, paving the way to the TV network's tenth broadcast of the video game-focused awards.

The live taping and TV air date is Friday, December 7 at 9:00pm ET/6:00pm PT, and Samuel L. Jackson will be back to host this year's show in Los Angeles.



There are 25 categories at this year's Spike VGAs, from minor "Best Song in a Game" and "Best DLC" categories to the industry-gloating "Studio of the Year" and "Game of the Year" categories.

List of Spike VGA nominees

The "Game of the Year" award nominees are Assassin's Creed 3, Dishonored, Journey, Mass Effect 3, and The Walking Dead: The Game.

One of these five developers will also get a year's worth of bragging rights by winning the "Studio of the Year" award: 343 Industries (Halo 4), Arkane Studios (Dishonored), Gearbox Software (Borderlands 2), and Telltale Games (The Walking Dead: The Game).

Interestingly, While 343 Industries and Gearbox Software are nominated for the "Studio of the Year" award their games, Halo 4 and Borderlands 2, didn't make the cut for in the GOTY award nominating process.

The entire list of Spike VGA 2012 nominees appear on

the cable channel's website

. There's also a chance to weigh in on two viewer voted categories, "Most Anticipated Game" and "Character of the Year."

Exclusive world premiere trailers at the Spike VGAs

The Spike Video Game Awards have become known exclusive world premiere trailers, often times of recently announced games or, at least gameplay footage that's never been seen before.

The Spike VGA 2012 game trailers that will encourage you to save your money over the holidays are The Last of Us, Gears of War: Judgment, and South Park: The Stick of Truth.

Spike promises additional exclusive World Premieres when the event airs live on TV.

Samuel L. Jackson and musical acts Linkin Park and Tenacious D kick off the Spike VGAs on December 7 at 9:00pm ET.