PlanetSide 2 News: PlanetSide 2, the free-to-play MMOFPS, has a new CGI trailer on YouTube to get gamers hyped about the closed beta at the end of the month.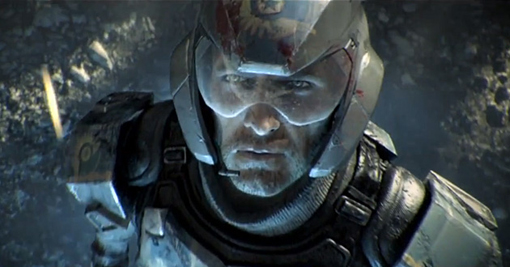 The latest trailer for PlanetSide 2, the upcoming free-to-play MMOFPS now in pre-external beta, is filled with CGI action that may not be actual gameplay, but is still pretty to look at. Yes, Sony has a history of hyping games with CGI trailers, much to the scorn of angry gamers. However, gameplay footage or no gameplay footage, people don't seem to mind in this case. This CGI trailer hit YouTube this week and already has a million and a half view. Blur Studio, the team behind the three-and-a-half minute video, went to to explain how this CGI trailer came out:



"This core of gameplay is what really inspired us to craft the cinematic trailer in one continuous unrelenting ride through the chaos,? said Blur Studio director Dave Wilson. ?We wanted the journey to be exhausting, overwhelming and on a scale not familiar with traditional first person shooters. We wanted gamers to get the feeling that out there, on Auraxis, on that battlefield if you let your guard down, for even a moment, you are screwed."

"The 'Death Is No Excuse' trailer brilliantly captures the intense action and massive depth of gameplay in PlanetSide 2," said John Smedley, President, Sony Online Entertainment. "As we near our External Beta phase -- one of the most essential chapters involved in creating a successful, AAA-quality MMOFPS -- we look forward to hearing players' reactions, feedback and comments so we can continue to refine and polish PlanetSide 2."

The best part about PlanetSide 2 is that it's F2P, so even if you're unsure about the actual look and feel of the game, there's no requirement to purchase the optional content in the marketplace. You can make that decision if you're in the closed PlanetSide 2 beta, which begins at the end of this month.