Astro Gaming A50 News: The A50 headset from Astro Gaming integrates wireless specs for a price point of $300.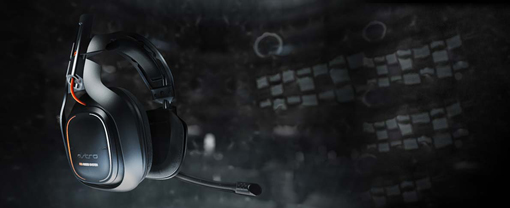 The Astro Gaming A50 fulfills our desire to have the company A40's with integrated wireless technology, and the solution comes with only a $50 price bump. Meant for home theater use and your Xbox 360, PS3 and PC gaming needs, the now shipping wireless A50 headsets feature specs like KleerNet 5.8GHz, Dolby Digital 7.1 Surround Sound and that oh-so-clutch built-in MixAmp 5.8. The convenience of eliminating tangled wires while still enjoying premium gaming cans amounts to a $300 price.



?After 4 years in the gaming arena, we've proven our products are unmatched in material quality, audio fidelity and innovation, and are used by pro and serious amateur gamers the world over,? said Astro Gaming founder Brett Lovelady. ?The wireless Astro A50 was our next natural step to provide a more streamlined and integrated audio experience while maintaining our industry leading levels of comfort and quality ? features which will appeal to an entirely new audience of home entertainment and gaming enthusiasts.?

Nifty extras in the A50 package include a hardwired uni-directional microphone with flip-up mute, a lithium-ion battery system that recharges via USB and a stand houses the wireless transmitter for the ultimate display and easy recharging. Astro Gaming created a just-as-sleek-looking trailer in conjunction with the release date of this pricey, but prestige-worthy A50 wireless headset.

Astro Gaming is currently running a discount on any order $199 and up - and the Astro A50 priced at $300 certainly meet that commitment - in which you receive 50% off the company's A*Star in-ear headset. Just type in the promo code ?ASTAR2? at checkout for that deal.