Resident Evil 6 News: If one Resident 6 gameplay trailer isn't enough, Capcom unleashed three from San Diego Comic Con the other week and posted them on YouTube.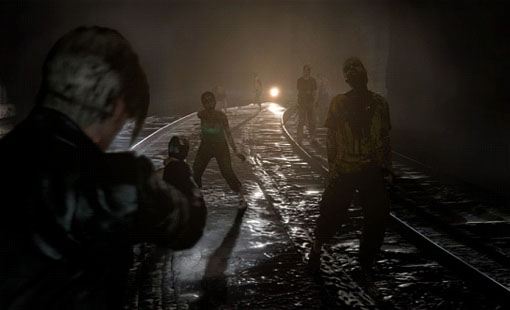 There are three new Resident Evil 6 gameplay trailers on YouTube this week thanks of Capcom and its San Diego Comic-Con panel. This is in addition to the official RE6 Comic-Con trailer that came out the week of SDCC. The new trailers feature different playable characters in which: Leon, Chris and Jake.



With close to ten minutes of gameplay footage, these trailers are the most comprehensive look you can get of Resident Evil 6 - unless of course you have access to the Xbox 360 RE6 demo courtesy of Capcom's other recent game, Dragon's Dogma. The first trailer follows Leon and Helena through a subway fighting their way through the undead, the second depicts Chris Piers and BSAA team members fighting with stronger, more mechanical enemies and the third has Jake and Sherry rendezvous to take on the Ustanak.

So, just in case you weren't at Comic-Con and didn't get a chance to check out these three Resident Evil 6 trailers, they're embedded, via YouTube, below. Check back for more Resident Evil 6 updates as the game nears its October 2 release date.