Comic-Con 2012 News: Capcom will be at Comic-Con 2012 and, just in case you are too, here's what the Resident Evil publisher will be showing in San Diego.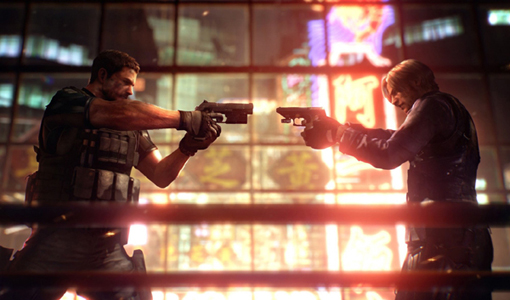 Capcom is at Comic-Con 2012 right now and will be hosting four panels, playable demos for its 2012-2012 games and multiple booth activities for all of you Capcom Unity fans out there. The panels start off with Street Fighter 25th Anniversary Celebration on Thursday July 12 6:00 ? 7:00pm Room 6BCF. Capcom promises that ?a few lucky fans will be selected to take part in the Street Fighter 25th Anniversary Trivia Contest hosted by Tomoaki Ayano (Street Fighter X Tekken Producer for PS Vita) and Yoshinori Ono (Street Fighter Series Executive Producer) to win awesome prizes or face incredible shame before all of Street Fighter fandom!?



On Friday, there's the highly anticipated

Resident Evil 6 ?Fear and Horror? panel

. This gives you a behind-the-scenes look at the October-bound gamefrom dev team members Hiroyuki Kobayashi ? Executive Producer and Yoshiaki Hirabayashi ? Producer, plus Miguel Corti ? Localization Director. This panel, along with a Q&A session to follow, will happen Friday July 13 6:00 ? 7:00pm Room 25ABC

Capcom's

Westward Bound panel for the Lost Planet and Devil May Cry franchises

takes a look at the companies partnerships with western developers for the two stories previously Japanese-developed franchises. It'll happen Saturday July 14 12:30 ? 1:30 in Room 24ABC.

Finally,

The World of CAPCOM! panel

with moderator Francis Mao (of Capcom) has Capcom producers and product managers share trailers and sneak peeks upcoming Capcom games. There'll be Resident Evil 6, DmC Devil May Cry, Lost Planet 3, Street Fighter X Tekken (PS Vita), etc. This will also be followed by a Q&A session and happen Saturday July 14 4:00 ? 5:00pm Room 25ABC

Booth Activities will focus on playable demos of DmC Devil May Cry, Lost Planet 3, Okami HD, Resident Evil 6, Street Fighter X Tekken (PS Vita), singing sessions by Capcom producers and artists and the Capcom store's special merchandise and limited edition items.

Check back for videos of the Capcom Comic-Con 2012 panels and any trailers that are revealed during the weekend-long San Diego expo.