Steam Greenlight News: Utilizing Valve's new community too, you will help to decide which games appear on the popular Steam service.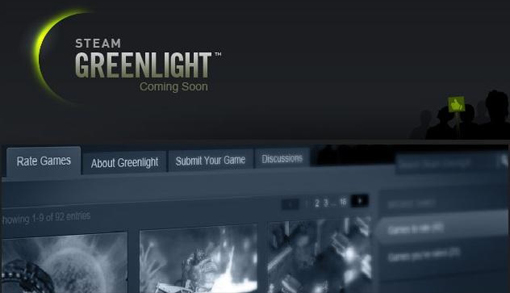 Steam Greenlight, a new community voting tool, has been announced by Valve. Steam Greenlight will allow developers and publishers to post information and media about their game in an effort to convince the community that their game should be released on Steam. Greenlight piggybacks on Steam's Workshop's flexible system that organizes content and lets customers rate and leave feedback. As well as serving as a clearing house for game submissions, Greenlight will provide an incredible level of added exposure for new games and an opportunity to connect directly with potential customers and fans.



The next question that you might ask is how this process differs from the one currently in place. The prime difference is the size of the team that gets to decide what gets released. For many stores, there is a team that reviews entries and decides what gets past the gates. With Steam Greenlight Valve is going to approach this from a different angle: the community should be deciding what gets released.

If there is a title that isn't on Steam but you want to see it there you can contact the game developer and suggest they submit their game for consideration. If there is a game that is participating in the Steam Greenlight program and you really want it to succeed then you should try to garner support for it whether it be mentioning it on Facebook to all of your gaming friends or whatever other methods you choose to utilize.

Another question this poses is how many votes it will take to successfully get a game on Steam. Valve doesn't have an exact number right now as they aren't really sure how much traffic this new program will get. Part of the drive for this system is the need for customers to help them prioritize which games make it to Steam. Valve has also said that they will be reaching out to developers to see which games are gaining traction regardless of whether they have achieved a specific number of votes or are sitting 1st or 2nd place at any given time.

It should also be noted that to remain in Steam Greenlight and qualify for distribution via Steam, your game must at least run on a Windows PC. Developers can develop for as many platforms as they like, however, this program will only be able to support PC & Mac releases initially. It also appears that there is no expiration date for a game on Steam Greenlight. Games will remain on the service until the developer decides to take them down(or they make it on to the Steam service).

Steam Greenlight is currently slated for release at the end of August. Are you looking forward to using this new system? What are your thoughts?