Total War: Rome 2 News: Take a first-look at Total War: Rome 2, the PC RTS game from Sega and Creative Assembly.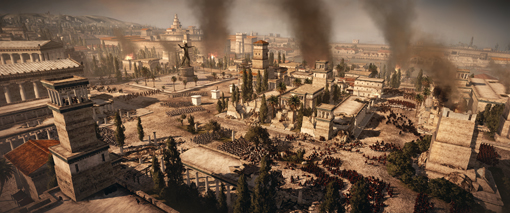 Total War: Rome 2 was announced by Sega, and the company delivered a live-action trailer and screenshots. That's right, there's no Total War Rome 2 gameplay trailer just yet. You'll have to watch the Total War: Rome 2 live-action trailer, then quickly view the two screenshots and shut shut your eyes quickly, hoping that they combine into one. It also helps to hold your breath.



Total War: Rome 2 gameplay will feature an expanded turn-based campaign and, as the live-action trailer hints, more cinematic real-time battles. There's a three-way betrayal in the Total War: Rome 2 trailer and, as such, Sega says that the game will sinks players into "dangerous political machinations of Rome's senate, while asking them to struggle with family dilemmas and question the loyalty of 'friends' and allies."

"Our games have always encompassed a grand vision," said Mike Simpson, Creative Director. "But we're now pushing that vision at both ends of the spectrum. From the immense reach of the sandbox campaign right down to the human-level drama of a single warrior on the battlefield, we're aiming for an unprecedented level of detail and scale."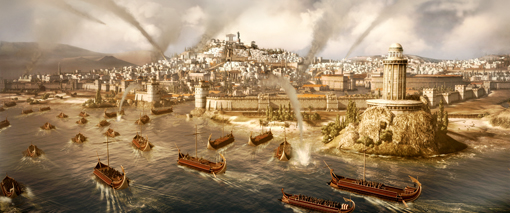 Gaming Target will have more Total War: Rome 2 updates, which will hopefully include a real gameplay trailer next time. View the live-action teaser below.