CoD: Black Ops 2 Interview: Zombie fans rejoice. Call of Duty: Black Ops 2 release date is November 13. Get more updates on CoD Black Ops 2 in this interview.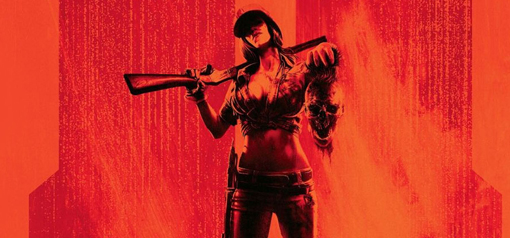 Call of Duty: Black Ops 2 was the biggest title at E3 as far as Activision is concerned and it'll likely be the fastest-selling game of the year when the CoD Black Ops 2 release date hits on November 13. There was a massive screen that would highlight different segments of the game and there was such a big crowd there that it became difficult to get to our appointment. Fortunately, I was able to wade through the sea of people and get in to see Black Ops 2. One of the missions that we were shown was the same mission highlighted during Microsoft's E3 press conference. The difference here being that we were shown the whole mission while they cut some out during the press conference ?in the interest of time.? We were also shown a bit of the new Strikeforce mode that is set to revolutionize the Call of Duty series and potentially first person military shooters as a whole.



I was lucky enough to spend a few minutes with Jay Puryear, Director of Brand Development at Treyarch. He was kind enough to answer most of my questions but of course there were a few details that they couldn't discuss yet. Take a look at the interview below and tell us what you think about Call of Duty: Black Ops 2.

Gaming Target:

How are you doing today?

Jay:

Ah, it's been a busy day you know. E3 is always this wonderful time for us to sit down and talk to our fans and folks take a look at the game and demos such as yourself, so we're very excited to finally show it to everybody

GT:

How has the early reception been towards Black Ops 2 so far?

Jay:

So far it has been great. All of the levels that we showed, the LA level, just how epic it is in that adventure. Lot of folks are really liking the Strikeforce levels, the new non-linear levels so I think we are very excited about it giving the players the opportunity to play the levels.

GT:

Can you go into the story a little bit for people maybe not familiar with Call of Duty: Black Ops 2?

Jay:

This is a direct sequel to Black Ops. A couple of main characters (Woods, Mason) are back and we're going to be introduced to the villain Raul Menendez. We're going to find out that he is actually collateral damage from the first Cold War in Black Ops where Woods has actually met him before. We're going to go up through 2025 where he (Menendez) is going to be the main antagonist where we are going to go after him, so it is pretty exciting.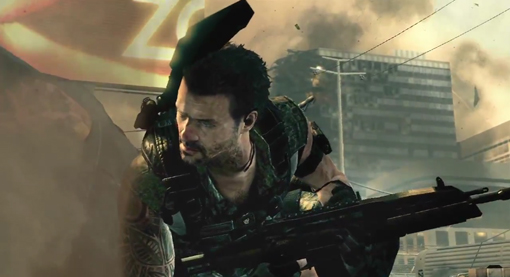 GT:
Can you say how much time has passed between the end of Black Ops and the beginning of Black Ops 2?
Jay:
Let's just call it a handful of years. We're going to be in the mid 80s again.
GT:
Can you briefly elaborate on the non-linear story side? It's a first for Call of Duty, right?
Jay:
Absolutely. So we're really doing it on two different fronts. The first part is the Strikeforce level that we have talked about before where basically, depending upon how you finish that level, you can actually fail those particular levels. This is the first time that you can actually fail a level in Call of Duty and still progress through the story. So based upon how well you complete the Strikeforce levels it will actually have an effect later on down the line. It may make the game harder, it may have different events that you have to take care of. As far as the story mode we also have a ?choice point? where you are going to have some additional decisions that you are going to need to make. In some cases moral decisions in other cases different types of decisions where it is really the player's story. It's the player's game and the journey that they want to go on. It's really up to the choices they made in the single player campaign.
GT:
So with that said, does that mean multiple endings?
Jay:
Yes it does.
GT:
You've recently mentioned Strikeforce, that's a sandbox level, correct?
Jay:
Correct.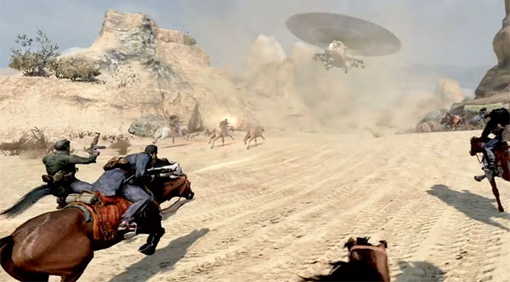 GT:
So could you maybe go a little bit deeper into the Srikeforce mode?
Jay:
Sure, I'd love to. So the Strikeforce levels again like I said, players can play however they want. If they want to do traditional Call of Duty boots on the ground first person run through the level and try to finish those objectives they can. Or they can actually go into what we call ?Overwatch Mode? where they actually get an overview of the entire battle scene where they can actually set waypoints where your squad would go, to actually see where the troops are coming from and then along those levels they actually deploy some of the drones you saw in LA such as the Claw where you can actually take control of those so you actually have the ability to zoom in and out. Not only the players but also the drones on the battlefield.
GT:
So in this game our weapons are being used against us. How did you guys come up with that concept?
Jay: Well I think when you look at where we are now in technology and our dependency on technology that it seemed to be a natural progression that what your greatest strengths are could potentially be your greatest weakness and that's really where we kind of went with that story.
GT:
In addition to the main campaign in Black Ops it also became known for Zombies. Could you speak a little bit about what we can expect regarding Zombies in Black Ops 2?
Jay:
Absolutely, just really briefly we were really fortunate where Treyarch was able to get it on the Call of Duty: World At War disc, you know it was an easter egg when you finished it. The fans really loved it in Black Ops so we are happy to say that Zombies are back in Black Ops 2. We've actually moved it from the single player executable to the multiplayer executable which means you can do 4 v 4 Zombies now.
GT:
Can you speak a little bit about Call of Duty Elite's implementation with Black Ops 2?
Jay:
So we're working with the team right now on Elite and we're really looking at some of these features to make sure that the game integration is there. We're still finalizing a lot of those details right now so stay tuned for further announcements.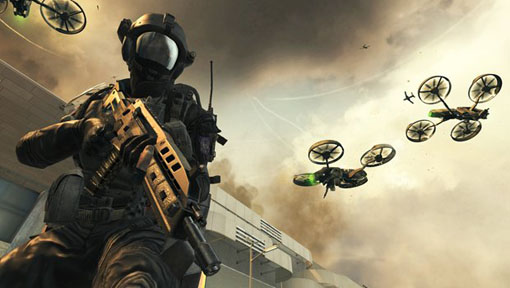 GT:
The Call of Duty multiplayer is the main mode for a lot of people. Are there any new modes or maybe some new favorites such as Kill Confirmed from Modern Warfare 3 or anything like that?
Jay:
So our multiplayer team has been working on a lot of stuff right now and so a lot of the stuff they have worked on is really looking at some of the systems and some of the game modes and they are looking at everything right now so we'll have some news on that in a little bit. Needless to say the multiplayer team has been just as busy as the single player campaign team to bring some new stuff to our fans.
GT:
What are your thoughts on the Wii U and the possibility of Call of Duty appearing on the Wii U?
Jay:
You know we haven't really talked about the Wii U at this point so I know, depending upon how that works out, you know we haven't announced anything right now so we can't really talk about it.
GT:
Thanks for spending some time with us today. Are there any final thoughts that you want to leave with our readers regarding Call of Duty: Black Ops 2?
Jay:
I think a lot of people are going to be really impressed with a lot of the way the game looks, the way the game plays, a lot of the innovation that we have done with the branching storyline. Obviously our Zombie fans are going to love it and multiplayer fans have a lot to look forward to here in the next couple of months as far as news is concerned and fortunately the wait won't be too long. Call of Duty: Black Ops 2 will be out November 13 of this year.
Gaming Target would once again like to thank Jay Puryear for taking some time out of his busy E3 schedule to spend a few minutes with us.