News: Sony's E3 2012 Press Conference needs to have a PS Vita price cut and trailers for new PS Vita and PS3 games. No PS4 announcement required.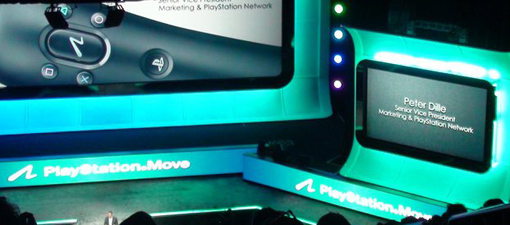 Sony's E3 2012 Press Conference should focus on PS3 and PS Vita evenly this year and, in the process, have the company come out on the offensive. Not so much in an attempt to take a Mike Tyson sized ear bite out of Nintendo's expected E3 2012 show-stealing Wii U presence, but rather to put up it's gloves in defense of the Vita. After all, Sony's new handheld is currently being outsold nearly 20 to 1 by the Nintendo 3DS. If Sony want to see the Vita's screen covered in greasy fingerprints rather than layer upon layer of dust, then now is the time to act.



A PS Vita price cut in the first announcement that Sony needs to make. It's really a no-brainer to begin the Sony E3 2012 Press Conference with. Backing that up, there has been an official announcement that Fruit Ninja-style price slashes will be revealed during Sony's press conference. Not only this, but there is bound to be a myriad of Vita games announced, especially as Sony have said we can expect at least 20 new Vita experiences. This includes couple of heavy hitters; I am 99% sure we'll be seeing are Ghost Recon: Final Mission and the obvious Assassin's Creed 3. The latter has me particularly intrigued as to how it will differ from the PS3 and Xbox 360 versions, particularly now that we were all relieved to hear that it will no longer be a straight port but rather a new tie-in game entitled Assassin's Creed 3: Liberation.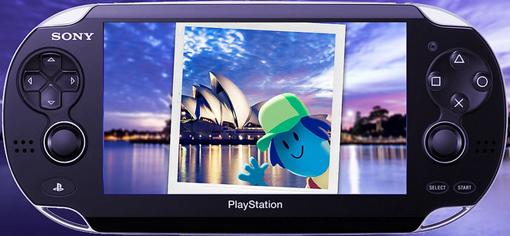 On the PS4 and next-gen console front, I really can't imagine Sony announcing much to be honest. I hope I'm wrong, but I get the feeling they will lay low on this front until they are ready to carry out a full on assault next year.
What I do expect are copious amounts of current-gen PS3 game videos: PlayStation All-Stars Battle Royale gameplay mixed in with trailers of Infamous 3, Soul Sacrifice, The Last Of Us and God of War: Ascension. Not only that, but sources state that Quantic Dream's founder David Cage will be making an appearance at Sony's E3 Press Conference to showcase not one, but two projects to be developed by the team that brought us the amazing Heavy Rain. To top all this off there's a rumour flying around that Sony will also be digging up a project they've had in the works for ages, Agent. This game was officially announced at E3 way back in 2009 but in spite of its elephantine gestation period I expect Sony to deliver the goods this time round.
This time last week, I was going to say that I didn't expect any particular emphasis on the PlayStation Move. However, Sony has announced Sports Champions 2 featuring an extended sporting lineup including Boxing, Skiing, Tennis, Golf, Bowling and a totally overhauled Archery experience. In the light of this, I think this could point towards Sony showcasing a few more games for the Move. I'm just not sure if it will be too little too late. Don't get me wrong, the Move is a great addition to my PlayStation, but apart from Heavy Rain, Sports Champions and Killzone 3, I've hardly used it. I really thought this had potential as it is so much more responsive than the Kinect which is middling at best. Speaking of Killzone, a Killzone 4 announcement would make my E3 complete.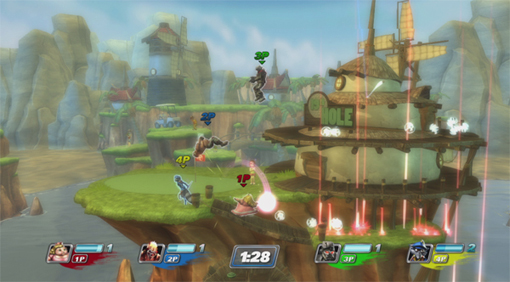 Finally, it was pretty much taken for granted that Sony would be buying Gaikai, but today has seen this assumption thrown onto the fire as it appears OnLive has been chosen as the better option. This time last year, OnLive stated that they were in talks with both Sony and Microsoft and by December they went as far as saying they were ?open to PlayStation and Xbox integration.' Whatever the deal is between Sony and OnLive, PlayStation Plus subscribers will be getting special access in some shape or form. This could be a free trial period or more attractive pricing. Yesterday I thought a mention of OnLive Vita compatibility would be mentioned at most. Today I say expect reams of information.
In short, I don't see Sony revealing too much tech this year. They are well aware of the Vita's downfalls and will be putting all their eggs in one basket this year to show us that their new handheld is not as bad as sales reports would have us believe. Next-gen console specs would of course be warmly welcomed but as I said earlier, I can't see that happening. Given that I don't expect any Orbis intel, I truly believe Sony must have some deep dark secret up its sleeve if they don't want to be overshadowed by the other two big boys, Microsoft and Nintendo. Let's hope I'm right about that one.