Ghost Recon: Future Solider News: MIA is split-screen co-op for Ghost Recon: Future Soldier, and Ubisoft responds to the missing feature.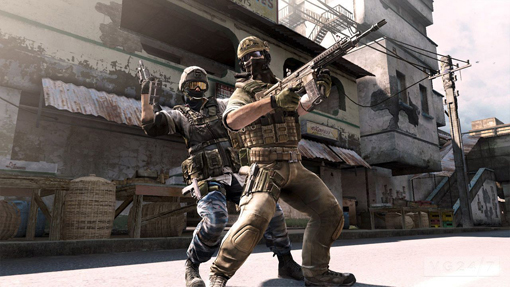 Ghost Recon: Future Soldier and its missing split-screen co-op campaign mode have fueled gamers' rage since the game came out last week. Players who were gearing up to play a session of co-op campaign mode have come to realize that the feature has donned a cloaking device. Contrary to the details advertised by various retailers, including Ubisoft's own UbiShop, there simply is no split-screen cooperative online play for the campaign mode.

Ubisoft's forum manager EvilPixieGrr has addressed the incoherence, stating that as a case of outdated information. He posted a public apology on the company's official forums:



?We've been made aware of the presence of outdated information on UbiShop and several retailer sites stating split screen, cooperative play is available in Ghost Recon Future Soldier's campaign. We have ensured the information has been updated on the sites affected by this. Our customers are extremely important to us, and we hope you'll accept our sincerest apologies for any inconvenience and frustration caused by this miscommunication.?

?We will vigilantly work to avoid this problem in the future,? assured the Ghost Recon: Future Soldier forum topic. ?We've enjoyed providing our customers years of video game entertainment, and look forward to delivering more of the high-quality and immersive gaming experiences you have learned to expect from Ubisoft in the future.?

Luckily for Ubisoft, there is no mention of this feature on the packaging of Ghost Recon: Future Soldier on the PS3, Xbox 360 and PC. All is not lost, though. You can still get your kicks thanks to the offline co-op gameplay in the ?Guerrilla Mode?, where you get to pick off wave upon wave of attacking enemies.