MMO News: The Guild Wars 2 release date is still TBA 2012, but you can lock in a head start and score some in-game content with a Guild Wars 2 pre-order!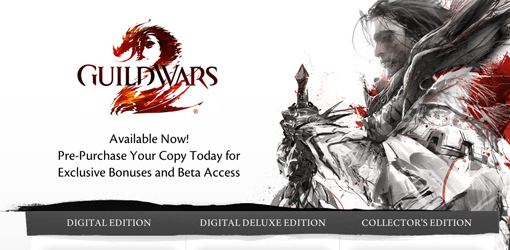 We should have a Guild Wars 2 release date soon! Pre-orders are now being taken for this hotly anticipated action-MMO sequel. In addition to in-game pre-order bonuses, players who order early will get access to beta weekends and a three day head start on everyone else when Guild Wars 2 goes live.

Publisher NCsoft is also showing off a Guild Wars 2 Collector's Edition with plenty of digital and physical swag. Like to download your games? Don't worry, there's an overstuffed Digital Deluxe version for you. Everything you need to pre-order Guild Wars 2 is now online.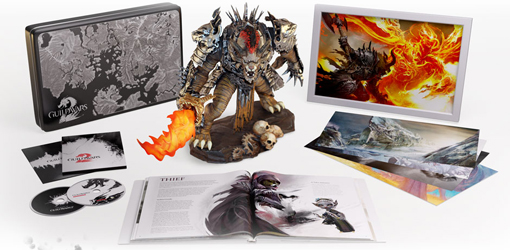 The Guild Wars 2 Collector's edition got swag

Guild Wars 2 returns to the series setting of Tyria, but now Lovecraft-inspired horrors have the land in their tentacled grip. Fear not though, for humans aren't the only playable race this time. The hearty Norn, the gear head Asuras and two other species will join the fight to repel this new menace.

Guild Wars 2 also features a revamped magic system, and a much higher level cap of 80. The game still has its signature feature which lets players create an instant max level PvP character so they can jump into the fray as soon as they want.

Whenever the Guild Wars 2 release date rears its head, we'll be here to report. Follow us on Twitter and Facebook for the latest Guild Wars 2 news.

source: Guild Wars 2 official site