EverQuest F2P News: EverQuest is F2P game now. Here's how Sony Online Entertainment is updating the MMORPG to celebrate its free-to-play status.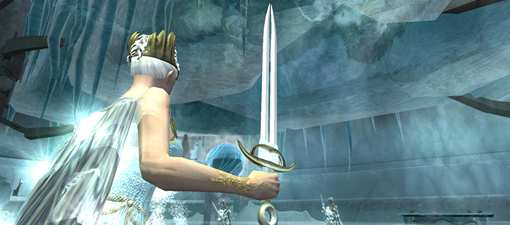 EverQuest is now a free-to-play game, or F2P game, eschewing the membership requirement the MMO franchise has carried around for more than a decade. Sony Online Entertainment's fantasy-based MMORPG joins a host of other F2P games that made the subscription-less switch, including Star Trek Online and SOE's own DC Universe Online. But EverQuest is by far the oldest ongoing MMO to adopt the popular F2P model.



"Through 18 successful expansions and countless other game updates, EverQuest has forged its place in history amongst the MMO and online game elite," said Dave Georgeson, director of development of the EverQuest franchise. "With one of the most loyal player communities in the industry, we believe that after 13 years we need to provide them with a wide variety of ways to play the game on their terms. Players can now choose to play in a way that suits them best and continue to expand their game experience...until the next milestone birthday!"

To celebrate EverQuest's F2P milestone and 13 years online, SOE is updating the game with anniversary missions and quests surrounded by anniversary d?cor in the "Plane of Knowledge." Players will be able to experience 13 new quests and experience over 40 events from past anniversaries. Hero's Journey will provide a book to guide players through a series of achievements from level 1 to level 85. On the UI front, Everquest, in its teenage years, will sport improved navigation, a zoning path finder, enhanced find tracking, and maps.

EverQuest, having launched in 1999, now has 1,050 square miles of land in Norrath, making it the 179th largest country in the world - if it were to exist on the world map, that is. With the free-to-play model in place and the barrier to entry eliminated (though a $5 a month silver and $15 a month gold memberships are still an option), EverQuest should expand even more quickly as a F2P today than it did over the last 13 years.

Have you checked out EverQuest (or gone back to it) since it went F2P?

Let us know in the comments.