Netflix News: Netflix's earnings call today puts an end to the long-dead Qwikster's plan to add video games to the separate DVD-by-mail plan.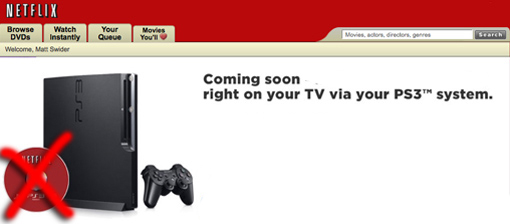 Netflix is not entering the video game rental business after all, CEO Reed Hastings said in an investor earnings call today. A video-games-by-mail rental option was supposed to be part of the company's Qwikster DVD-by-mail spin-off that was announced alongside Netflix's streaming price increase last fall. The terribly named Qwikster plan was quickly canceled after it was met by an unprecedented amount of negative publicity from the moment it was first announced.

But the question remained as to whether or not Netflix's intention to enter video-game-by-mail rental business had survived the Qwikster fallout. There were no signs of life, as Netflix has been focused on streaming movies and has every intention of one day killing off its DVD-by-mail plans. There was no confirmation of its demise... until today.

With Netflix bowing out of expanding its services to video games, this news leaves GameFly as the sole video game rental by mail option. GameFly is often described as ?the Netflix of video games? and the market seems to be trending toward digital distribution, as opposed to physical discs - just like Netflix's transition from mailing movie discs to streaming. It seems as if Reed Hastings is finally making some right decisions; there's no use jumping into that expensive ?game? so late.