Resident Evil 6 News: The official trailer for Resident Evil 6 is finally here and Brian is excited. Check out the video and his analysis of what to expect from RE 6.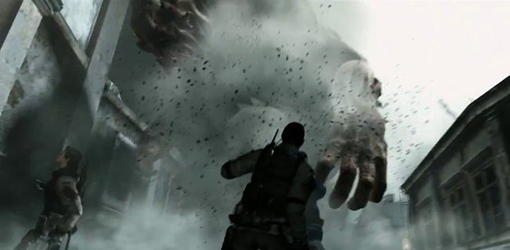 Resident Evil 6 has finally been confirmed with an epic three-minute trailer revealed online. The game has been confirmed for Xbox 360, PlayStation 3 and PC to be released this November. Fans of the long-running survival horror series are crying out in delight that the two main playable characters have been revealed to be the legendary Leon S. Kennedy and Chris Redfield. We last saw Leon way back on the GameCube with Resident Evil 4, which is universally beloved as one of the greatest games of all time. Chris was the main hero of 2009 blockbuster, Resident Evil 5.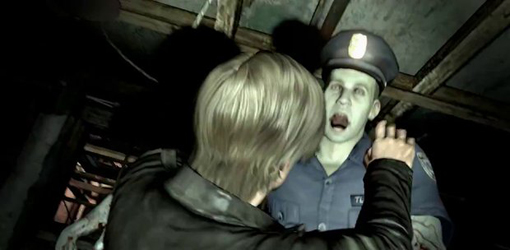 The trailer reveals quite a lot of detail about the game. New characters have been showcased in cinematic sequences, with all kinds of new mutations added to the zombie catalogue. One design choice that Capcom seem to have finally addressed is that zombies are finally back to their slow, shambling, undead variety, with much of the fast action coming from the bigger, nastier creatures.



Also seen in the trailer above is evidence that Leon's side of the story takes place in the more traditional, claustrophobic styles of earlier Resident Evil titles, while Chris takes on a more Die Hard-esque action scenario. Mr. Redfield is in China, trying to take down a group of Bio-terrorists bent on repeating the disastrous events of Raccoon City on a global scale. Leon is also reunited with his intelligence aid, Ingrid Hunnigan.

Resident Evil 5 took the series in a new direction, with more emphasis on action set-pieces than the atmosphere and paranoia that the series was built on. What we see in this new Resident Evil 6 trailer is something of a mixture of both. It is unclear whether this new title will incorporate the awful co-operative play forced upon players in the last game, which nullified both the survival and the horror from the experience, but early signs show that this feature has been abolished.

Leon is seen talking with the President of the United States, who he has seemingly befriended since saving his daughter Ashley in his last game. The President plans to reveal the truth about the Raccoon City incident, which leads to some startling possibilities. We also see a young woman later in the trailer who is helping out a playable character who is currently not named. Our initial thoughts are that this could be the character known as HUNK from Resident Evil 2, who may have been carrying around the G-Virus in his body ever since that game. It is more likely, however, that he is an entirely new character.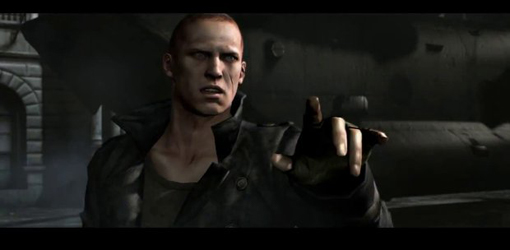 It has not yet been revealed if the game will feature any other characters from the series, but it would be reasonable to assume that we will see Ada Wong, Claire Redfield, Ashley or Jill Valentine somewhere in the game as all have ties with either Chris or Leon, or in some cases with both.

Resident Evil 6 is set to launch on November 11, 2012.