Oddworld: Stranger's Wrath News: The Oddworld: Stranger's Wrath HD re-release is a steal on PSN right now, especially for PlayStation Plus subscribers.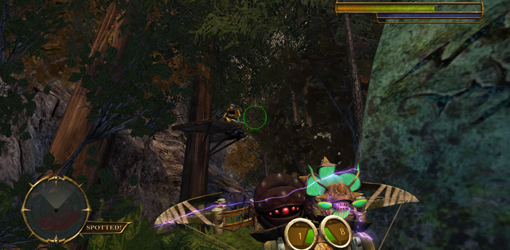 Until January 31, PlayStation Plus subscribers can pick up Oddworld: Stranger's Wrath HD at 30% off. At $10 for subscribers and $15 otherwise, this odd blend of FPS and platformer is a real steal, especially if you never tried it in its original Xbox release.

When it was released in 2005, Stranger's Wrath broke ground by letting players switch between first and third-person perspective at will. It was critically praised but criminally underplayed, making it the kind of title that's utterly deserving of such a loving HD update.

The game tells the story of the Stranger, a bounty hunter who's part Clint Eastwood, part Chewbecca, and all bad ass. In the tragicomic way of the Oddworld games, the Stranger must hunt down criminals and earn bounties to save up for an expensive surgery he's direly in need of.

See the unique blend of platforming and first-person shooting in action with the Oddworld: Stranger's Wrath official launch trailer, and grab the game while it's good and cheap!