News: Pre-order Max Payne 3 before its release date in March and get your pick of exclusive in-game content for Max's multiplayer mode.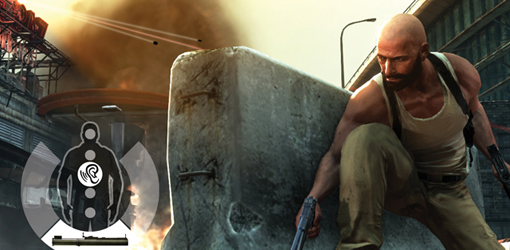 Max Payne 3 is getting the royal treatment from Rockstar Games. The industry giant has announced retailer specific pre-order bonuses in Europe, Australia, and North America. Best of all, details of in-game content for early adopters offers a closer look at Max Payne's much-anticipated online multiplayer.

The most revealing blurb is from the Silent Killer multiplayer loadout. Check out Rockstar's description for a peek at the customizable guns and perks of Max Payne 3.


The Silent Killer Multiplayer Loadout Pack includes three unique elements to customize your loadout in Max Payne 3 Multiplayer ? the devastatingly destructive Light Anti-Tank Weapon, the Slippery Character Burst to quickly escape a deadly firefight, and the Listening Device Item that amplifies player hearing so you can hear enemies approaching you from a greater distance.


Check out all the pre-order bonuses and the special edition Rockstar's is offering.

Max Payne 3 is aiming for a March 6 release date according to Amazon, but all Rockstar has said is ?March.? Follow Gaming Target on Twitter for a Max Payne 3 release date, and all your Rockstar news needs.

source: Rockstar newswire