Saints Row the Third News: Your Saints Row the Third Season Pass starts paying off tomorrow, double if you're playing on Steam!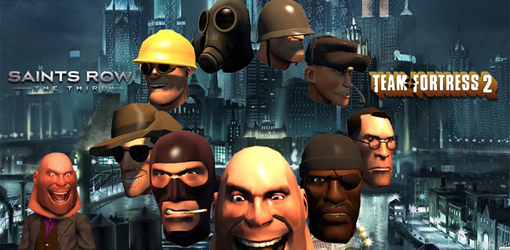 Saints Row the Third is getting some major DLC love tomorrow. First off, THQ and Valve have partnered to give every Saint on Steam free Team Fortress 2 masks. Not only will players be able to beat people with a bat-sized dildo while disguised as the Medic, there's a new Professor Genki challenge on the way as well.

Those TF2 masks will have Saints Row's multiplayer looking crazy, but not as crazy as this trailer for Genki Bowl VII. Check it out, and you'll believe a crying Panda can wield a chainsaw.



While the TF 2 masks will be free for Steam players, the Genki content will be $6.99. You can grab all of Saints Row the Third's upcoming DLC for $20 with a season pass.

Follow Gaming Target on Twitter for the latest on all the crazy Saints Row the Third DLC as it drops.