Dead Island News: Dead Island's latest DLC is coming to Xbox and PlayStation 3 at the end of the month, with new single-player content to be unleashed on the island.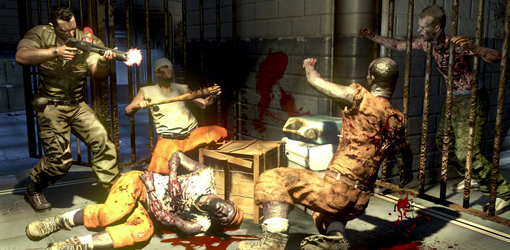 Dead Island wants to take a bite out of your free time with new single-player content. The Ryder White DLC campaign will hit the PSN and Xbox Live January 31 and February 1, respectively. For $9.99 it'll put players in the zombie-stomping boots of Dead Island's head bad guy, the Aussie Colonel Ryder White.

Publisher Deep Silver hasn't been too specific, but says the Ryder White campaign will feature several hours of gameplay, new weapon blueprints, and the chance ?to experience the events on Banoi through [Ryder White's] eyes.? No word on so far on the Colonel's stats, or what sort of weapon specialization/unique abilities he will posses, if any.

The Ryder White campaign is Dead Island's second bit of DLC since its release in September. Bloodbath Arena was the previous installment, which had players slaying waves of zombies a la Gears of War's horde mode.

Follow Gaming Target on Twitter for all the latest on Dead Island DLC. We'll be watching the horizon for any more content that shuffles its way onto the Island of Banoi.