Mass Effect 3 News: EA Games has a brilliant cross-promotion for KoA: R and ME 3: play the demo for one game, unlock exclusive DLC in another. Everybody wins, right?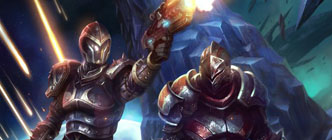 Downloading the Kingdoms of Amalur: Reckoning demo will get you free DLC in Mass Effect 3, and vice versa. EA announced this cross-promotion today, with the Amalur demo releasing on January 17, and no date yet set for Mass Effect 3's demo.

The DLC will come in the form of in-game items. The gear for Amalur will be Mass Effect inspired, and ME 3 gear will fantasy fare a la Amalur - including gear designed by comics legend Todd McFarlane, creator of Spawn. Here's the gear he's designed for Mass Effect 3: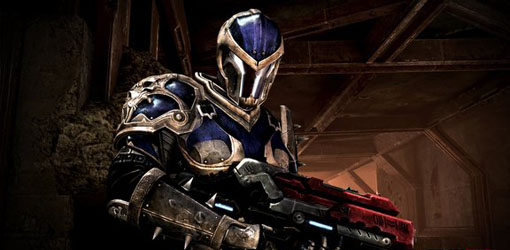 Reckoner Knight Armor: This armor will maximize damage done in close-quarters combat while a beefed?up power cell feeds energy into weapon systems to increase projectile velocity.

The Chakram Launcher: This weapon uses a fabricator to manufacture lightweight, explosive ammunition discs. This weapon is earned after completing the Reckoning demo and watching the trailer at the end.

And the Amalur gear (not McFarlane designed):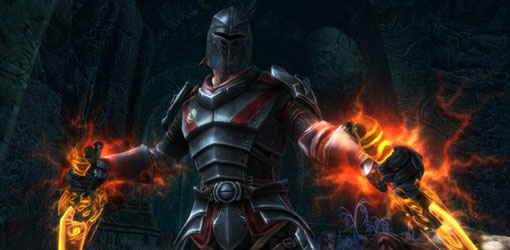 N7 Armor: Players can unlock special armor inspired by Commander Shepard's iconic N7 battle armor including Helm, Cuirass, Gauntlets, Chausses and Greaves.

Onmiblade Daggers: A holographic blade stemming from Commander Shepard's Omni-Tool, the Omni-blade allows players to stab enemies in close combat. Once players install and play the Mass Effect 3 demo, they will unlock the daggers.

This cross-promotion is a great way for EA to keep these games on players' radars. Who can argue with demos and free DLC? Kingdoms of Amalur: Reckoning hits stores February 17, and Mass Effect 3 comes out March 6.

If you're as excited for the Mass Effect 3 demo as we are, keep checking in with Gaming Target. We'll let you know as soon as EA sets a date.