Call of Duty: MW 3 News: CoD: MW3's ?content season? kicks off on January 24. If you've got Elite, you'll be getting two new maps, and a fresh DLC drop every month till Sept.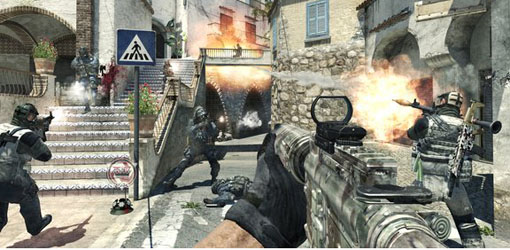 Activision and Infinity Ward know it's time to show Elite subscribers what they're paying for. That's why they've cut together this video showing off all that you'll be getting throughout MW3's nine month ?season.? Check it out below:



To wrap up, that's two new maps this January - Central Park-set Liberation and the Italian Piazza - followed by new game modes and Spec Ops challenges all the way until September.

We know that Call of Duty Elite is controversial, as is DLC in general, but this is a AAA developer working hard to hold your attention and earn your cash. If you've been wearing out your copy of MW3, consider a subscription to Eilte. It'll be a hell of a lot cheaper than grabbing this content a la carte. Players who got Elite by ponying up for the Hardened Edition sure aren't complaining.

Gaming Target will host CoD MW3's DLC trailers as the content debuts, so keep checking back!