News: First there was Ninja Gaiden for Xbox. Then Ninja Gaiden Sigma for PS3. How to you enhance an enhanced game? Add "Plus" to the already long title!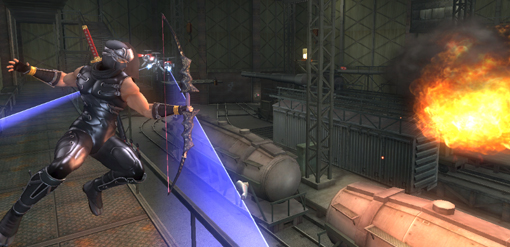 Ninja Gaiden Sigma Plus has stealthy slipped into PlayStation Vita's launch lineup with a confirmed release date of February 22 here in North America. Previously, publisher Tecmo Koei had the release date pegged somewhere in PS Vita's ?launch window,? which is usually up to three months after the debut of a video game system.

So what can you expect from Ninja Gaiden Sigma Plus if you decide to pick it up with the new handheld in February? Well, considering Ninja Gaiden Sigma already came out for PS3 in 2007 and was just an enhanced version of the 2004 Xbox game sans the ?Sigma? attachment - it'll probably be something like those two games. Of course, Tecmo promises more than a port of the game we played five years ago. The $40 handheld version will take advantage of the new PS Vita's touchscreen, gyro sensor and reach touch pad.


Toggling between 1st and 3rd person views, using the gyro sensor to target your enemies and shoot projectiles, and launching stronger Ninpo using the rear touch pad are only a few of the thrilling additions to the game.


Ninja Gaiden games have always been challenging. Here's to hoping that the difficulty remains in the game and not with the upcoming system.