Diablo III News: Some Best Buy in Minnesota advertised a release date for Diablo 3. Calm down internet, Blizzard says it's a no go. The date's not even spelled right!





A recently discovered Best Buy in-store advertisement for Diablo III pegs the release date at February 1. Does the big box retailer know something the fans don't, or are they just trying to get the ball rolling on pre-orders? Evidence would suggest the latter.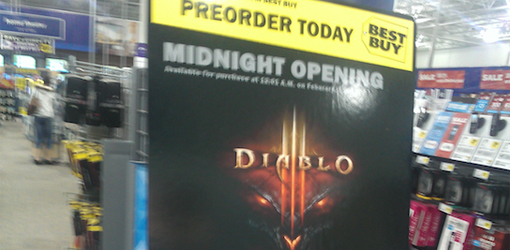 This ?story? (aka retailer-spurred rumor) broke this weekend, and has whipped up a flurry of conjecture. Blizzard has already commented on the situation, in the form of a Tweet from community manager Micah Whiple.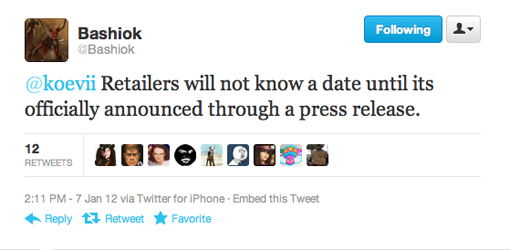 He then followed it up by tweeting:


We can't really keep every individual retail shop from making up a date.


While Whiple does not shoot down February 1 outright, it seems highly doubtful Diablo III will be hitting shelves that soon. I'm no marketing executive, but three weeks doesn't seem like enough time to advertise such a huge release. Also, as far as I know there has been no resolution to the problem of getting Diablo III rated in South Korea.

Finally, numerous sources are reporting that the poster was made by Best Buy, not something sent to them from Blizzard. The last straw would be that February is spelled wrong on that poster. Don't they have spellcheck at Best Buy?

Whenever Diablo III does have a release date, Gaming Target will let you know. Follow us on Twitter for the latest.