Lego Batman 2 News: Batman and Robin bring more DC heroes along for the ride in Lego Batman 2: DC Super Heroes. Villains Joker and Lex Luthor are confirmed as well.





The recently confirmed Lego Batman 2 is looking to be a real crowd-pleaser. What makes me say that? This new screenshot from Warner Bros. Interactive, featuring not one but two Caped Crusaders.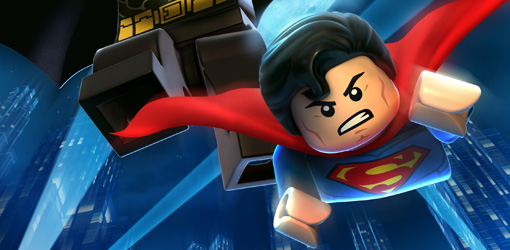 As Lego Star Wars, Lego Pirates of the Caribbean, and Lego Harry Potter have proved, you can pretty much Lego anything the kiddies like and you'll have a hit on your hands. Still, the Lego games consistently score higher with critics than poor quality, cash-in licensed games, so I wouldn't be the one to accuse the series of laziness, but I am wondering when we'll get a proper Lego Justice League game. Just read this quote from the press release on how many DC heroes this new Batman game will feature.

In LEGO Batman 2: DC Super Heroes, the Dynamic Duo of Batman and Robin join other famous super heroes from the DC Universe including Superman, Wonder Woman and Green Lantern to save Gotham City from destruction at the hands of the notorious villains Lex Luthor and the Joker. Batman fans of all ages will enjoy a new and original story filled with classic LEGO videogame action and humor as players fight to put the villains back behind bars.

Anyway, must the rest of the DC squad ride the Bat's coattails forever? I'd bet anyone that Supes gets his own game if the new Zack Snyder-directed Superman reboot,
Man of Steel
, takes off. If it doesn't, he could be stuck side-kicking it for a while yet, and where does that leave Robin? I guess Alfred is getting too old to change tires on the Batmobile.