Written by
GT Staff
on
December 22, 2011
Xbox 360 Guide: With Microsoft bringing Gears of War 3 and the Halo remake to the Xbox 360 this holiday season, the system is far from obsolete.
| | |
| --- | --- |
| | The Gift Guides |
Xbox 360 is approaching one of its last big holiday seasons, as the next 12 months are going to have us intently focused on any signs of a successor, a next-generation system that is being referred to as Xbox 720. Until that happens, however, a trio of Microsoft-published exclusive games await along with a handful of third-party cross-platform titles. Yes, your six-year-old console still has some life in it - that is, if it hasn't gone through a Red Ring of Death.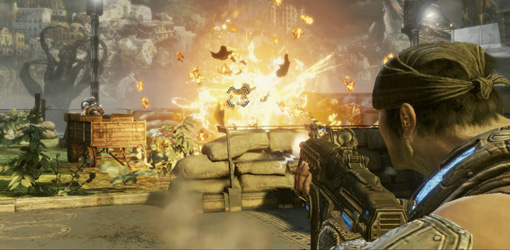 Gears of War 3
| | |
| --- | --- |
| | Whether your favorite gamer has been following the saga of Marcus Phoenix since the first Gears of War, or this will be their first trip to the war torn planet of Sera, Gears of War 3 is not to be missed if you own an Xbox 360. The versatile campaign, which features four player co-op, blew us away in our Gears of War 3 review. Or if the gamer on your list already has Gears 3, then might we suggest the Gears of War 3 Season Pass? It'll give them all the Gears 3 DLC for one low price. |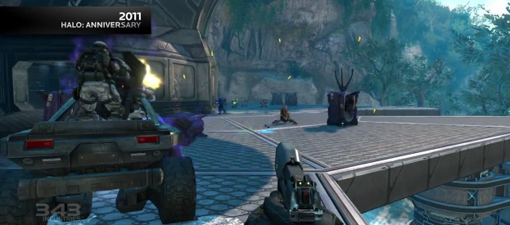 Halo: Combat Evolved Anniversary
| | |
| --- | --- |
| | Looking to gift a little Xbox nostalgia this holiday season? Look no further than the HD remake of Halo: Combat Evolved. It's an easy-on-the-eyes way to revisit the first adventure of the Master Chief. The graphics may have needed an overhaul, but Halo: CE's campaign holds its own shockingly well. It's been a decade since this baby graced the original Xbox, but levels like The Truth and Reconciliation, Assault on the Control Room, and 2 Betrayals can still teach modern shooter developers a thing or two. |
Forza Motorsport 4
| | |
| --- | --- |
| | We all know that PlayStation 3 has the ultra-realistic Gran Turismo 5, but Xbox 360 gamers can get behind the wheel of their own authentic car sim: Forza Motorsport 4. In addition to racing super expensive cars, this gorgeous version of the game integrates the program Top Gear (the UK version, thankfully) and allows you to tour the cars using the Kinect. Best of all, unlike GT5, Forza 4 didn't take more than five years to developer, so we have it this holiday season. |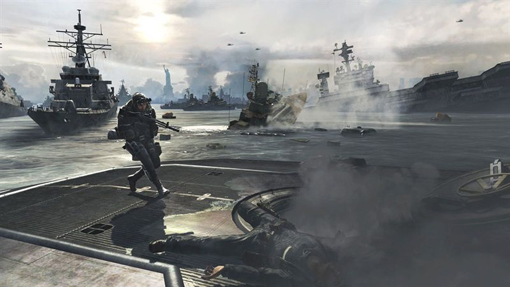 Call of Duty: Modern Warfare 3
| | |
| --- | --- |
| | Modern Warfare 3 review, with so much multiplayer content right out of the box, it's enough to keep any gamer busy well into the new year. Or if the gamer on your list already has MW 3 (we wouldn't be surprised), you could sign them up for Call of Duty Elite, which provides intense stat tracking, lets you save replays of your finest moments, and entitles you to a year's worth of DLC at a great price. There's even a convenient Best Buy Call of Duty Elite giftcard. |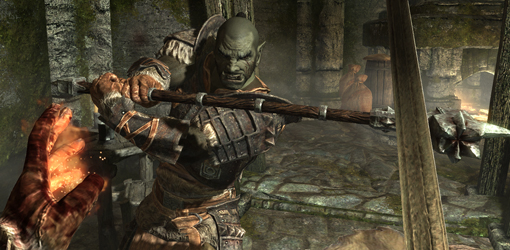 The Elder Scrolls V: Skyrim
| | |
| --- | --- |
| | Be careful about giving an Elder Scrolls game to a loved one, because you may not hear from them for a while. Take their silence as a thank you; the world of Skyrim is a near infinite source of adventure, exploration, plunder and dragon slaying. Don't worry if they've never played an Elder Scrolls game before. Skyrim's story is a self-contained tale of Lord of the Rings proportions, and Conan the Barbarian ruggedness. Give it to someone who has a love of high fantasy and plenty of free time. |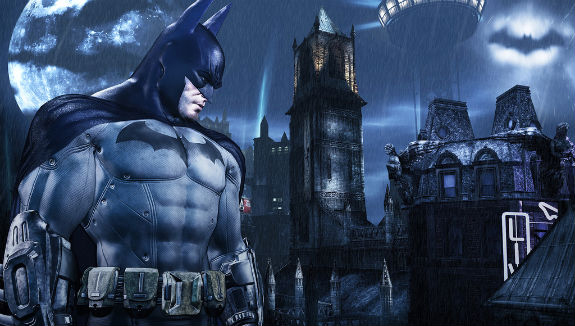 Batman: Arkham City
| | |
| --- | --- |
| | Licensed games used to be trouble in the holiday season. Every year millions of well-meaning grandmothers would disappoint the little tykes on their lists with dreck like Superman 64 and The Chronicles of Narnia: Prince Caspian. Batman: Arkham City changed all that. Sequel to Batman: Arkham Asylum (aka the first truly great comic book game), Arkham City is a gritty sandbox brawler with some of the best animation and voice acting you'll see this year. It's a GOTY contender and should be on every comic fan's Christmas list. |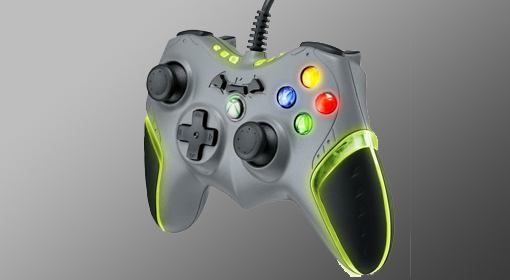 Batarang Controller for Xbox 360
| | |
| --- | --- |
| | The Batarang Controller for Xbox 360 appropriately came out alongside Batman: Arkham City, but I plan on using it for much longer than that game lasted. The reason is Power A designed a comfortable gamepad that has everything you get from Microsoft's controller minus the wireless capability. Trading that convenience in for a long 10-foot cable, isn't all bad, though. There's no need to buy new batteries or deal with frustrating syncing issues as you play. Even better is the fact that this Xbox 360 controller's four face buttons light up in their respective colors and that there are LED lights at the top of the gamepad and around the rubberized grips. With one of the 7 different LED colors illuminated, the Batarang Controller looks as if it belongs on Batman's belt of gizmos. |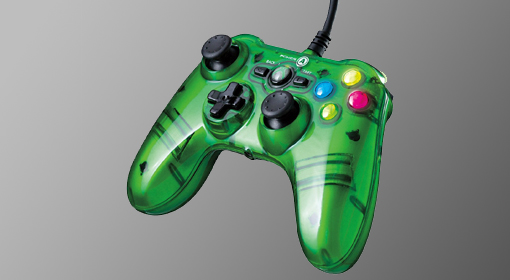 Mini Pro EX Controller for Xbox 360
| | |
| --- | --- |
| | Want to feel like you've gotten 10x stronger this holiday season? You could skip the cookies, or you could just ask for the Mini Pro EX Controller for Xbox 360. Thanks to its compact design, this Power A gamepad makes you feel like an overpowered gamer and its $26 price reflects the controller's smaller size. Like the Batarang, the Mini Pro EX is wired controller with glowing LED buttons. But what makes the Mini pro EX stand out is the fact that it sports a translucent-green shell, matching the Xbox 360's everything-green theme. |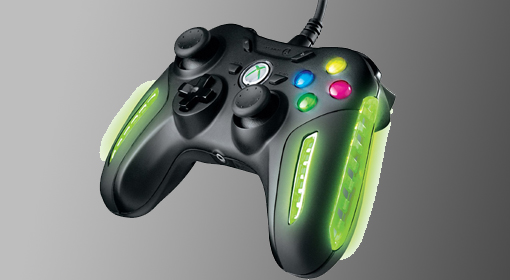 Air Flo Controller for Xbox 360
| | |
| --- | --- |
| | Gamers who play all day long know the feeling: their hands get cramped and sweaty after a few short hours of a video game marathon. The Air Flo Controller for Xbox 360 helps alleviate the latter ailment because Power A put vents into the grips of the controller, providing 2-speed fans that circulate 3.4 cubic feet of air per minute. In addition to providing ?slip-free gaming,? as they call it, the vented grips are also illuminated with an ice-blue color - matching the green of the Mini Pro EX and Xbox family of logos . The Air Flo Controller is a wired gamepad, but the added requirement to plug it in compared to Microsoft's wireless controller will pay off when you flip on the higher of the two fan speeds. Your buddy sitting next to you with a standard gamepad will have to hear the unmistakable sound of the fans and know that you're cool and content during those hour of Call of Duty MW3 Spec Ops mode. |