Gears of War 3 DLC Review: The brutality of Beast mode, now in convenient campaign form!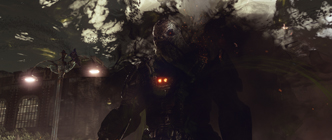 Gears of War 3's latest DLC is RAAM's Shadow. While not terribly long, pace and variety make it a welcome addition to the online co-op scene. It's pricey at $15, but all the
Gears DLC lately
makes a
Season Pass
seem awful tempting.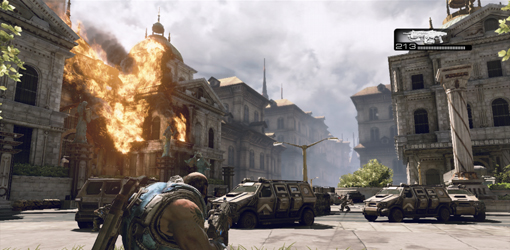 Raam's Shadow takes place even before the events of the first Gears of War. As a prequel, it doesn't offer any real insights into the world of Sera, but it does exploit the freshly war-torn setting for some new locales and motives. You play as Zeta squad, a group of COG tasked with searching for survivors. There's a visit to a bombed-out bank, a trek through an eerily empty school, and a fantastic firefight through a crumbling parking garage.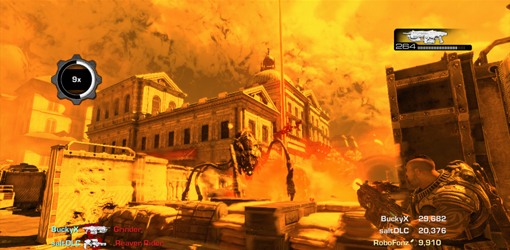 The dialog and characterizations of Zeta Squad are broad, and not on-par with what the series usually offers. Occasionally it hits a resonant note, and you can tell that these are people who are still adjusting to life in war, not the battle hardened soldiers of Delta squad, but mostly it's groan-inducing. There's a ton of corny plotting, including a showdown to save an orphanage named the Children's School of Hope. As names go, that's up there with St. God's Hospital in
Idiocracy
.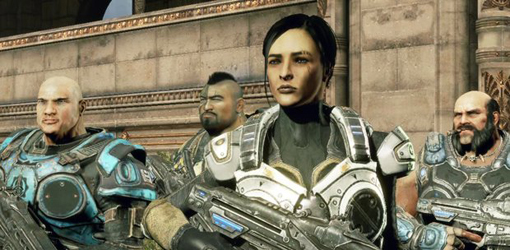 As a prequel, Raam's Shadow takes the opportunity to bring back emergence holes. It's a fun bit of gameplay nostalgia, but when you run out of grenades you'll realize when why they were scrapped. Otherwise, you'll encounter some later series stuff, like Sawed-Off Shotguns and Serapedes, but nothing that feels in violation of the continuity. You'll also encounter some familiar faces, but don't expect anything particularly illuminating.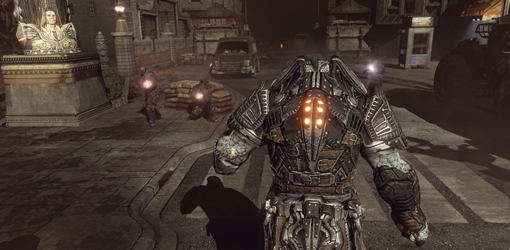 The best part of Raam's Shadow is getting to be the titular General. Maybe it's good that the narrative is unfocused, when you play as this guy you better not have much sympathy for the COG. If you combined Wesker and a Tyrant from Resident Evil, you'd have something with the size and presence of General Raam. He can command bat-like Kryll to shield him or shred his enemies and do a sort of Retro Lancer charge that makes shish kebabs of his enemies. Raam doesn't roll or take cover because he has no need to. He's overpowered to the point where there's little challenge, but his massive size and unique abilities make him the best part of this DLC. It is named for him, after all.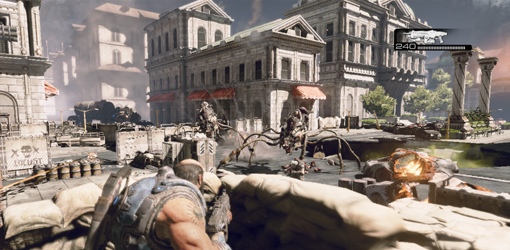 Like a game of chess with one player, switching between Locust and human is a tad schizophrenic. You'd like to cheer for the bland Zeta squad, but Raam is just so much more fun. Still, it gets you wondering about the future of the series.At the VGAs, Cliff Bleszinski confirmed we hadn't seen the end. Given this and the introduction of Beast mode, you have to wonder if we'll be spending more time on the Locust side. After playing as Raam, I certainly hope so.