News: Having trouble finding the BF3 beta on Xbox 360, PS3 or the PC? We'll tell you how to have it waiting when you get home.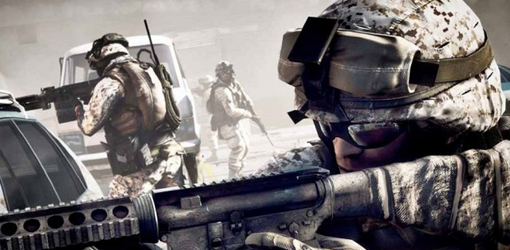 Today is the public release date for the Battlefield 3 beta. It's a slightly finicky process to get yourself a copy. It's only playable for twelve days, so use our guide to grab it before it shutters on October 10.


Make an EA/Origin account

Before the Battlefield 3 beta lets you through the gates, it'll ask you for your EA/Origin user name and password. Make one ahead of time and avoid that clumsy on-screen keyboard by following this

link.

Xbox 360
The beta is go for Microsoft's system. You'll see it right on the dashboard when you boot your 360, or you can queue up the download right now with this link. Once you have it queued, you can have your roommate, parent, or spouse turn on your Xbox. The download will begin automatically, and the BF3 beta will be waiting when you get home.

PlayStation 3
While it will be released today, as of this writing, the Battlefield 3 beta is not yet ready for download on Sony's system. When it does become available, it will be featured prominently on PlayStation's home screen. You won't miss it.
PSNers, don't worry, you won't be second class citizens forever. You'll actually get BF3 DLC first when the game launches.

UPDATE:The BF3 beta is now available in the Playstation Store.

PC
PC gamers can grab the beta through EA's Origin service by following this link.
Also, be sure to grab the latest beta-optimized drivers for your video card. Get AMD Radeon here and NVIDIA here.

It's just that simple. Go here for EA's official Battlefield 3 beta homepage, with gameplay videos and an extensive FAQ.

Have you played the Battlefield 3 beta yet? Tell us what you think in the comments.