Dead Island PS3 News: PS3 game save glitches are chief among the problems for Dead Island developer. Don't expect DLC until auto-save glitches, multiplayer bugs are fixed.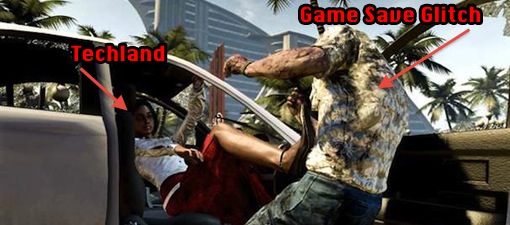 Dead Island developer Techland is determined to not leave PS3 gamers stranded on an island that's filled with nasty game save glitches and annoying graphic bugs. Three weeks after the game's release, players are still experiencing erased auto-saves and multiplayer connectivity issues. As a result, these bugs have limited PS3 gamers to the offline single-player campaign mode and forced them to skip out of game's zombie-filled multiplayer gameplay. Logging out of PSN is
how to fix the PS3 Dead Island auto save glitch
, but that's just a temporary solution.
The Xbox 360 version of Dead Island, to some extent, remedied these ongoing issues with a
patch last week
. However, PS3 gamers have yet to receive a similar update since patch 1.01, which is alleged to have caused the game save glitches in the first place. It looks like PC gamers are stuck on the same, sad remote island. Obviously, there's more work to be done on this game post-release.
That's why the Poland-based Techland is delaying its Bloodbath Arena DLC, which was originally due out by the end of the month. The company took to its official twitter account, named over one of the game's characters, to assure PS3 players that a patch update is on its way. ?ps3 update isn't out yet :) soon,? read the Sept 15 tweet.
It's been five days since that promising tweet and PS3 Dead Island gamers are still patiently waiting for a new patch to fix the auto save glitches.
Are you still experiencing glitches? Let us know in the comments...