Dead Island News: Considering Dead Island for PS3? Your saved games may not make it off the Island.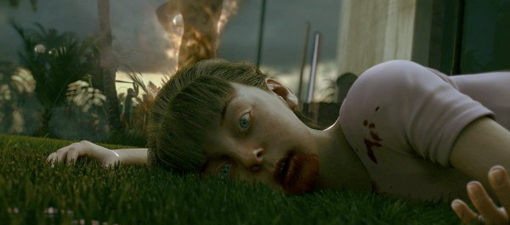 Update: Dead Island save bug and how to avoid it

Are you playing Dead Island on the PlayStation 3? Have your saved games been coming up short? Apparently you're not alone.

It seems Deep Silver's tropical zombie game has some issues on Sony's machine, the most serious being an autosave flaw. Players have been loading saves only to find themselves knocked back several chapters, hours of progress down the digital tubes.



Google ?Dead Island PS3 save bug? and you'll find confused players looking for a solution. There was a patch released Saturday, but it did not address the issue, as was hoped.

This is the latest in a series of hiccups that have made a tumultuous launch for the zombie title. First Deep Silver released their

internal debug version on Steam

, forcing them to apply a patch

that deleted saved games

, and then there was the

?feminist whore? debacle

. It's been a bit of a media circus for the game that began it's buzz with a hit viral trailer.

Deep Silver has released several apologetic statements on their title's issues, but no official statement on the PS3 situation can be found. We've reached out to Deep Silver for an answer.

Playing Dead Island on PS3 myself, I've felt the sting of this glitch twice. I was up late Friday night, stealing an armored car from a zombie infested hotel. When I quit, I was in chapter three. Loading the game Saturday morning, I found I was back in chapter two's lifeguard tower, the business at the hotel forgotten. I had a marathon session that morning, making it to chapter five. When I loaded the game that evening, there I was, back at the lifeguard tower. I haven't felt like touching the game since.

Whether this has been a problem since launch or was caused by Saturday's patch is unclear. Either way, it seems that PS3 is not the way to visit Dead Island, at least if you want a chance at rescue.

Have you experienced this glitch on PS3 or other platforms, or has it been smooth sailing? Let us know in the comments.