CoD Black Ops Rezurrection News: This trailer combines zombies and epic gameplay, inventing the word zepic. The maps comes to Xbox 360 August 23, with a later PS3, PC release date.

See the new satirical trailer for Call of Duty: Black Ops Rezurrection below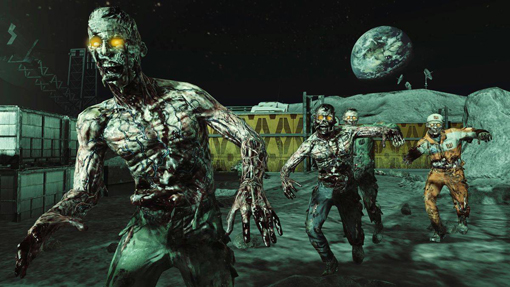 As the release date for the
Call of Duty: Black Ops Rezurrection
map pack nears, we get a second zombie-filled trailer from the twisted minds of Activision and developer Treyarch. This more satirical approach to examining the DLC joins the Treyarch team's comprehensive
zombie Moon walkthrough video
from earlier this week.
The two-and-a-half-minute trailer takes a ?behind-the-scenes? look at the fictitious Call of Duty Zombie Labs where the goal is to ?continue to help people stay alive and kill zombies in the most inventive and effective ways, no matter where they are.? After stating the intentions of the Zombie Lab scientists, the narrator quickly turns to gameplay footage of the CoD: Black Ops Rezurrection map pack, highlighting the ?no matter where they are? statement with ample video time dedicated to the all-new Moon level. The narrator calls it a zombie ?zepic,? which we'll be the judges of next Tuesday.
The Rezurrection map pack also comes with remastered version of "Nacht der ?ntoten," "Verr?ckt," "Shi No Numa" and "Der Riese" for a total of five zombie-infested maps. The entire map collection will cost 1200 Microsoft Points ($15), but will be free for owners of the Hardened and Prestige editions of CoD: Black Ops. Of course, all of this comes to Xbox 360 first, with an unannounced release for PS3 and PC sometime in the future. We're guessing on or around September 23 for the PS3 and PC, given the track record of this game's past DLC.