Counter-Strike News: PS3, Xbox 360 and, for the first time in years, Steam users get a new version of Counter-Strike in several years. See Valve's newly announced details.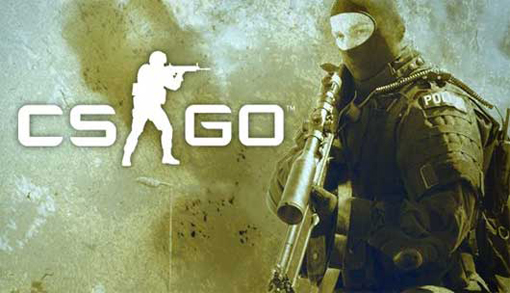 Counter-Strike: Global Offensive, the first new CS in seven years, was officially confirmed this month by Valve and it looks to be the most comprehensive update the series has ever seen. Here's how Valve is describing it:


Counter-Strike: Global Offensive (CS: GO) will expand upon the team-based action gameplay that it pioneered when it was launched 12 years ago. CS: GO features new maps, characters, and weapons and delivers updated versions of the classic CS content (de_dust, etc.).
Name checking de_dust, the classic Counter-Strike map, is a sure sign that Valve is courting old school CS fans, but the mention of ?new characters? is less clear. Will we be seeing single-player content, as in the much maligned Counter-Strike: Condition Zero? Or perhaps campaign-style multiplayer as in Left 4 Dead? With the release date said to be ?early 2012,? we won't be waiting long to find out. Apparently Valve has been flying notable Counter-Strike community members to its Seattle headquarters for their take on the series' future. Oh to be a fly on the wall in those meetings.
With a press release scant on detail, Valve's handling of CS: GO's announcement has been rather coy. The juggernaut developer has been letting the community report the news. The hardcore gamers the company has allowed to sample it are describing 5v5 gameplay built on the latest version of the Source engine.
While ?early 2012? has plenty of wiggle room, it's shocking to think we could see this classic series updated as soon as six months. Still, it's the perfect time for Valve to spruce up the game that cemented their place in multiplayer gaming. The developer built a sterling online community with Steam and Team Fortress 2, and the original Counter-Strike and it's 2004 update Counter-Strike: Source are wildly popular to this day.
Is Valve really aiming for the hardcore audience here, or do they want a slice of the military shooter phenomenon? It's a gameplay style that CS arguably invented, and Valve could emerge as a dark horse in the race for military shooter dominance. Activision and EA are set to square off when Battlefield 3 and Modern Warfare 3 release in November and October, respectively. What will be left on the table when Counter-Strike: Global Offensive releases several months later? Something tells me that the names Counter-Strike and Valve will over ride gamer's saturation with tactical military shooters.
An online shooter releasing simultaneously for all major platforms, Counter-Strike: Global Offensive looks to be Valve's biggest console title yet. Still, the Seattle-based company is opting for digital distribution, with plans to sell the game through PSN, Xbox Arcade, and their own Steam store. The game will be playable at PAX later this month, and gamers worldwide are surely chomping at the bit for details on the latest incarnation of the beloved shooter series.