SDCC Top 10: Assassin's Creed had an epic Comic-Con 2011 panel and we've embedded video of the discussion from San Diego.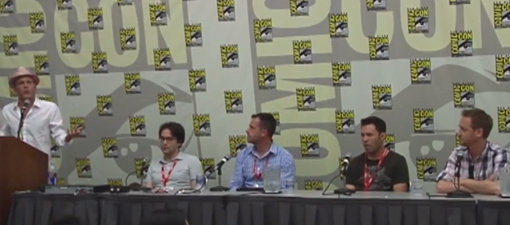 Assassin's Creed had the most enthusiastic panel audience at Comic-Con 2011 because the series now spans so many forms of media. In addition to the four-part game, there are now comic books, novels, a 21-minute animated short film called Assassin's Creed Embers and a 256-page Assassin's Creed Encyclopedia, now available in America. So, while many video game Comic-Con panels focused on the latest title and sprinkled in information about the expanded universe, this aptly named ?Creation of a Universe? panel really felt like its purpose was to tell about the every form of media that has been involved in the series.



With writers, producers, directors and a comic book artist answering questions, this short 34-minute video is worth watching - even if writer Darby McDevitt refuses to confirm where he'd like to see the story is headed after Assassin's Creed Revelations. We're pretty sure the location of Cleveland, Ohio and the next game will be starring Drew Carrey is a joke. Pretty sure.