PS3, Xbox 360, Wii Reviews: NASCAR 2011 is the first NASCAR game since EA's license expired. But, as staff writer Luke Brown points out, it has trouble in the first lap.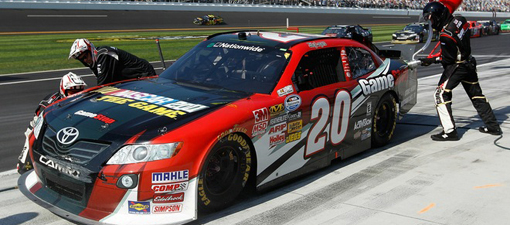 Still considered the most popular sport in the USA, there hasn't been a NASCAR video game for a few years. Activision snapped up the license once EA chose not to renew it, and teamed with developer Eutechnyx to create NASCAR The Game: 2011 for Xbox 360, PS3 and Wii. Unfortunately, the experience is severely lacking, and NASCAR the Game: 2011 ends up leaving fans of the sport extremely dissatisfied.
Players will find most of their time playing alone is devoted to the single-player career mode. Every single race, including some just introduced during the 2011 season, is replicated here. Whether or not you choose to use a created driver or one of the actual real life drivers, you'll find yourself competing against 42 other drivers when you hit the asphalt. At least during the beginning of a race, it feels like Eutechnyx has done a nice job replicating the feel and flow of real NASCAR racing. However, the more laps you race and the farther you progress into your career, you'll find there are many flaws that recur far too often.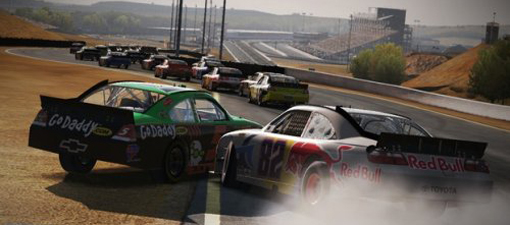 The other drivers have some incredibly uneven AI. Some races you'll be able to win wire-to-wire, whereas in others you'll find it difficult to stay even with the pack. Occasionally, drivers will be seemingly gunning to spin you out, and other times the other racers will drive so cautiously you'll think they've been replaced by their grandmothers. NASCAR 2011 also suffers from some really poor caution flag management. You could cause a twenty-car pileup and never see a flag in one race, while just bumping tires in another race will draw a yellow. It's extremely frustrating that this happens, and especially so considering the game has already been patched a few times to try and fix the issue. There are no black flags in the game whatsoever, and you'll never be penalized for driving below the yellow line to pass.
When you manage to find yourself in a race where things are going right though, you can really see just how fun and exciting NASCAR 2011 could have been. All the tracks look fantastic, as do the cars. The lighting effects look great, and all the little flourishes the developers added, like flyovers and post-race celebrations, go a long way in making the player feel like he's really there. Disappointingly those instances are too far between, and even the most die-hard of NASCAR fans will grow frustrated by the lack of consistency in the game. This becomes especially true once you find the online is absolutely abysmal.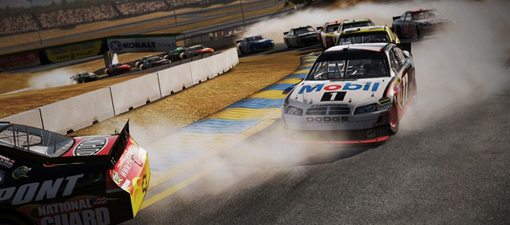 Cutting the amount of cars on the track down from 43 to 16 should have left the developers plenty of room to create a well-rounded and glitch-free online experience. For some reason though, online is a train wreck. Not only do races take forever to load, but if you're able to even start a race you should consider yourself lucky. Every race begins with a rolling start, yet nearly every single online race I attempted began at a standstill. Cars were floating in the air, spawning right on top of one another, or even flying through sky as if they were caught in some sort of tornado. What's more, some times that only happens to a few cars, and the randomly assigned lead cars are unaffected. There were plenty of instances where I wasn't even allowed to start the race, yet there were two or three cars that were anywhere from 10 to 20 seconds ahead of me on the track. It's pathetic, and really saps the replay value from the game.