Comic-Con 2011 News: Activision releases 13 official HD screenshots for GoldenEye 007: Reloaded two days after leakers spoil the surprise. But where's Daniel Craig?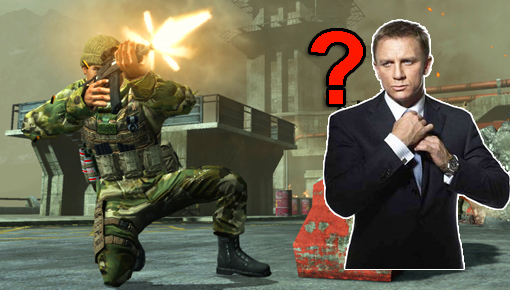 GoldenEye 007: Reloaded for Xbox 360 and PS3 was officially announced yesterday at Comic-Con 2011. Along with that news, Activision sent out screenshots of the remastered game, even though leakers beat the publisher by spreading the same 13 screenshots two days prior.

Notably, both the screenshots and the trailer (embedded below) are missing the face of game's star, James Bond. Current 007 Daniel Craig is nowhere to be found, despite appearing as a centerpiece in the Wii game's reveal trailer at Nintendo's E3 2010 press conference. He was certainly the focus back then, and now Activision is shying away from showing his face.

This could be because when the Wii game released in 2010, Activision caught a lot of flak from gamers for inserting Craig into a 007 role that was played by Pierce Brosnan in the movie. Brosnan also appeared on the box art of the 1997 N64 game, which is a memorable first-person shooter for many console gamers. As peculiar as it is for Craig to be missing from the GoldenEye 007: Reloaded trailer and screenshots, don't expect Brosnan to be carrying around a PP7 any time soon. If that's what you really want, you'll just have to program it into GoldenEye: Source for the PC.

Whatever the strategy may be, the screenshots still serve to back up Activision's claim that the HD graphics on the Xbox 360 and PS3 game are far superior to the Wii game that released in 2010. The company, along with developer Eurocom, is also adding new modes and expanded 16-player online multiplayer in time for the game's fall release date.