Xbox 360, PS3 News: The N64 classic first-person shooter, which came to Nintendo Wii in 2010, is being ported to Xbox 360 and PS3 with HD graphics and other enhancements.

GoldenEye 007 for Xbox 360, PS3 gameplay video is below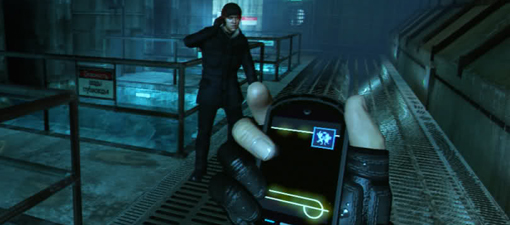 As promised, Activision announced a new James Bond video game at Comic-Con 2011 and, as expected, it was
GoldenEye 007: Reloaded for Xbox 360 and PS3
. Rumors spoiled this news weeks ago and leaked screenshots yesterday all but confirmed this game's imminent announcement. Even the reveal of PlayStation Move motion control support was speculated well before the press release went out this morning.
But no matter how deflated this Comic-Con unveil feels, we'll all forget about its failed entrance the second this first-person shooter hits store shelves this fall. After all, it's a remake of one of the all-time best console FPS games: N64's GoldenEye 007. Last year's Wii remake, which today's press release makes no mention of, was fun, but it wasn't a straight port of the classic Rare-developed N64 game from 1997 and sometimes the Wii's motion controls could be imprecise, as I pointed out in
my GoldenEye 007 Wii review
.
That being said, the Xbox 360 and PS3 HD-enhanced versions promise better graphics at 60 frames per second, more gameplay modes like Mi6 Ops Missions and expanded multiplayer with 16-player online matches. More than anything, though, being able to play this game with a real controller is going to be the biggest treat. We'll wait to pass judgement on GoldenEye 007 using the superior 1:1 tracking of PS Move and the PS3's SharpShooter gun attachment.
Gaming Target
will debrief you with more sensitive intel regarding GoldenEye 007 for Xbox 360 and PS3. We'll let you know the exact release date and more specifics about its new console enhancements as soon as Activision lets us in on its spy ring.