News: Legendary Pictures begins the buzz-building for potential franchise Mass Effect with Comic-Con announcement.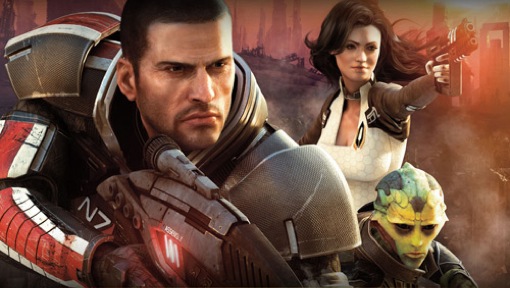 Today's press release from Legendary Pictures announced that the studio will be at Comic-Con for the first time ever. Why? For a panel on the upcoming Mass Effect movie, with Bioware's Casey Hudson and screenwriter Mark Protosevich.



With ?The Dark Knight,? ?Inception,? and ?The Hangover? under its belt, production company Legendary Pictures is a major player in the Hollywood franchise game, but Mass Effect is a different beast. While the video game series is highly successful, it doesn't have the brand recognition of Batman, or the inherent appeal of Zach Galifianakis behaving badly. The company's planned Comic-Con presence marks a different approach, with a major emphasis on courting fans of the game. Legendary knows fan interest will make or break this potential franchise.

While Legendary seems like the perfect home for this sci-fi epic, scribe Protosevich's resume is a bit scattershot. His first feature was the psychological thriller ?The Cell.? Next came the critically panned ?Poseidon,? a remake of the 1972 disaster film about a sinking ocean liner. ?I Am Legend? followed, another remake but a much bigger success. His lastest picture was Thor, and while that raked in nearly half a billion dollars, Roger Ebert said, ?The failure of ?Thor' begins at the story level, with a screenplay that essentially links special effects.? That doesn't exactly inspire confidence for a project with relatively nuanced, mature characters.

Despite his misfires, Protosevich could still be the right man for the job. He seems to give a studio what they want. Whether it's a vehicle for Will Smith, or an origin story for a second-string superhero, he delivers on what he asked for. As with any film, the real lynchpin will be the director. Will Legendary Pictures find a pitch perfect marrying of director and source material? Or will it be a David O. Russell vs. the fans of Uncharted situation? Only time will tell.

In the meantime, sound off in the comments on the important issues. Who should direct? Who do you want to see in the cast? Should there be CGI characters, or more make-up and costumes?