E3 2011 News: We've only seen the Halo 4 E3 2011 trailer, but we've already made up a list of demands for the new Xbox 360 game.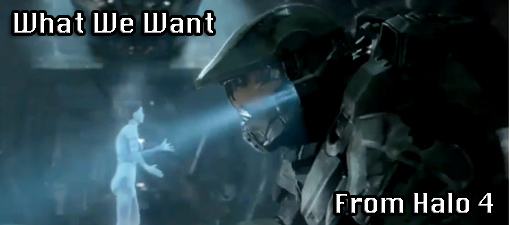 The Halo 4 E3 2011 trailer was saved until the end of the Microsoft Press Conference because it's going to be one of the biggest games of this generation. Fans of the series have been screaming with joy since the return of Master Chief was confirmed by last week's minute-and-half video. The game is expected in late 2012 for the Xbox 360 and is promised to be the opening part in a new trilogy developed by 343 Industries, meaning Halo 5 and Halo 6 are on their way. But let's not get ahead of ourselves. What do we want to see in this glorious landmark return? Here are Gaming Target's Top 10 Things We Want in Halo 4...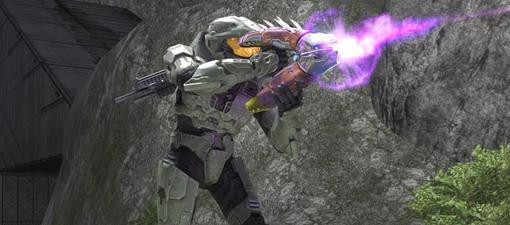 10. Super Needler
The Needler varies from game to game. In Halo 2 it was useless, even when dual-wielded. But the Needler we want in Halo 4 is the one that unloads a full clip in seconds and turns the target into chunks. That's if there is a Needler in Halo 4 at all. We won't be fighting the Covenant, so let's hope that the humans ordered a few of them from their Elite buddies and stocked up Chief's ship before he left...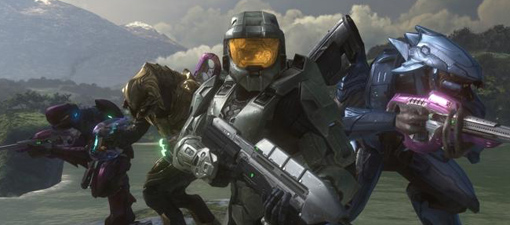 9. Upscaled Difficulty for Co-op Mode
Co-op campaign play in Halo is fantastic, whether it's split-screen or online. The only problem with it is that if you play it on Legendary alone, you'll get the same amount of enemies as you will if playing with two or four. Four-player Legendary Halo is not that tough. It should be. We want this fixed, 343. We want to struggle through Halo 4 with our buddies, not dance along merrily, tea-bagging corpses with our backs turned to the battle. Make us bleed to get to the end, please.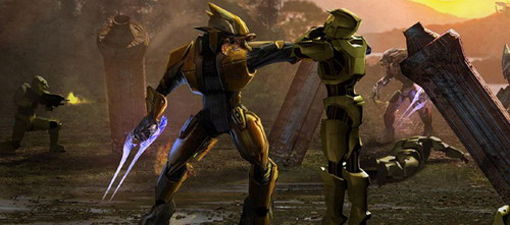 8. New, faster, scarier enemies
The Covenant are fun to fight, but now that the story has progressed and the Elites have joined up with humanity to bring peace to our galaxy, we need something else to kill. With Master Chief and Cortana in a completely new environment through the portal, we are basically guaranteed new enemies. We want to be as nervous tracking enemies as we were about the first camouflaged Elites from Halo: Combat Evolved. We want to cower in fear like we first did when we first came face to face with a pair of Hunters. We want 343 Industries to give Halo new life through the things that matter most, the targets. Big, fast, scary enemies, please!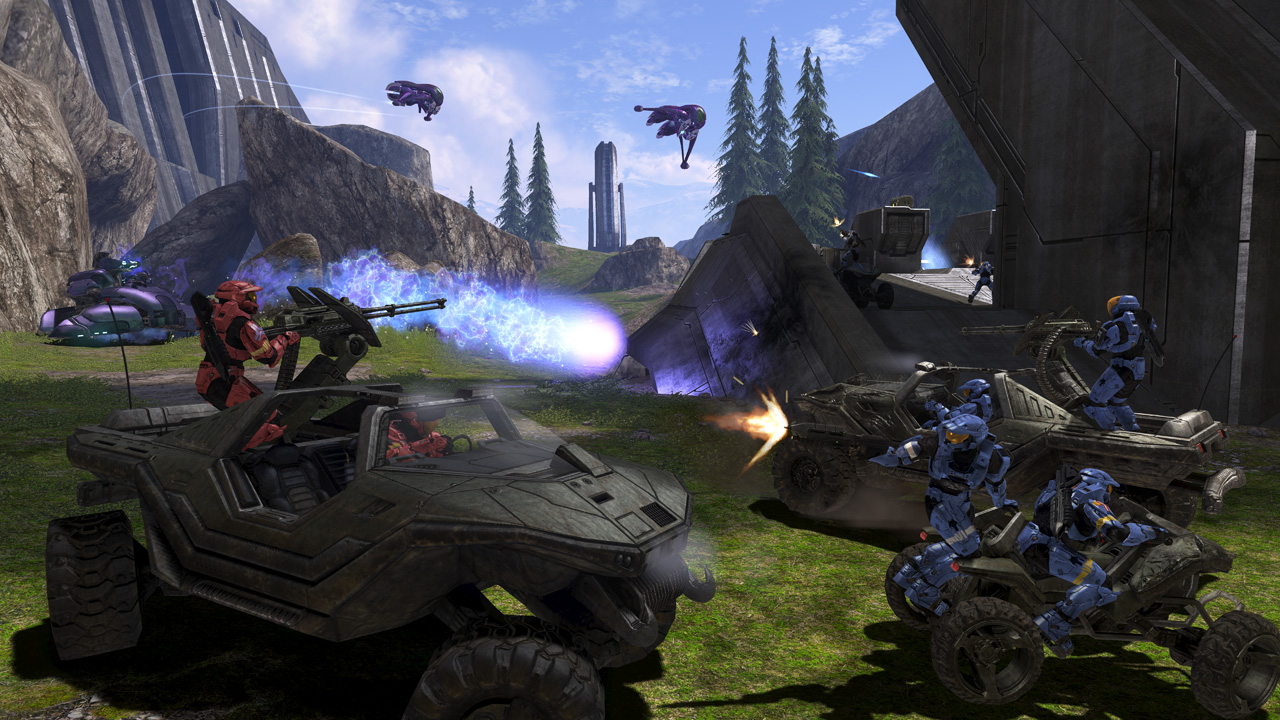 7. New vehicles
The most memorable scene for us in Halo: Combat Evolved was taking to the skies in a stolen Banshee in the Two Betrayals level. We never expected to be able to control the enemy craft so different to the ones we were handed in the early levels. But we could! ODST replicated this feel well with the Phantom theft, while Halo: Reach gave us a spacecraft to toy with, so it seems that Bungie were well aware of this fact. Let's hope that 343 will give us some vehicular surprises to shout about.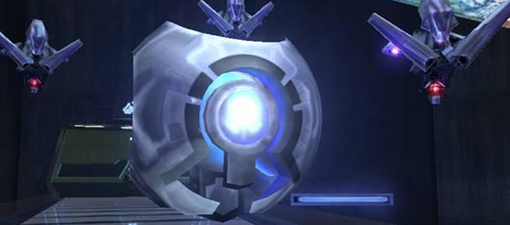 6. 343 Guilty Spark (or more Forerunner A.I tech characters?)
343 Industries, the developer of Halo 4, got its name from Halo character 343 Guilty Spark. He's a little orb shaped robotic construct who runs the original game's Halo ring. This year's Portal 2 borrowed heavily from Guilty with Wheatley, a similarly deranged, yet politely accented nuisance/companion depending on what part of the plot you're at. Guilty Spark was popular enough to feature again in both Halo 2 and Halo 3, before his demise at the hands of multiple Spartan Laser shots to the face. He is technically dead, so his appearance in Halo 4 is highly unlikely, but surely the Forerunners built a few models of him. Perhaps 342 earlier ones, for example? 343 Guilty Spark never completely explained why he referred to Master Chief as the "Reclaimer" so maybe that little mystery could be cleared up in Halo 4.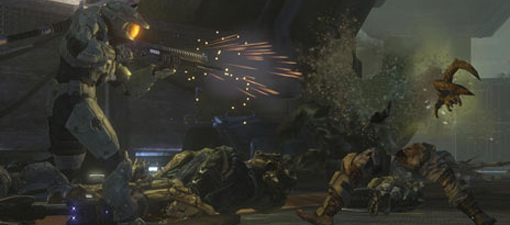 5. No Flood
It's good not to have to fight The Flood in every game. One of the positively refreshing things about ODST was that our mushy, alien-zombie friends were nowhere to be seen. And while The Flood are a big part of Halo, it is time to move on for good. If Halo 4 brings The Flood back as the main enemy, we will feel disappointed. Cheated even. Let's face it, guys, if we want to kill Flood, we'll play The Library level from Halo 1 again, where they just keep on coming.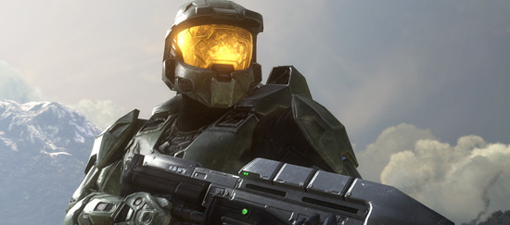 4. More Spartan Info
For those of us who simply view Halo as a videogame series, there's a lot of mystery around the Spartans, Master Chief in particular. For fans of the books, comics, anime, toys, mugs and sticky-tape dispensers, there's a lot more information available. But we want to see it unfold before our eyes on the screen as we tackle a new threat as John-117. Why is he a Spartan? Where is he from? What about the other Spartans? Why is he the last one? We all have theories. We all have half-answers. What we want from Halo 4 is answers.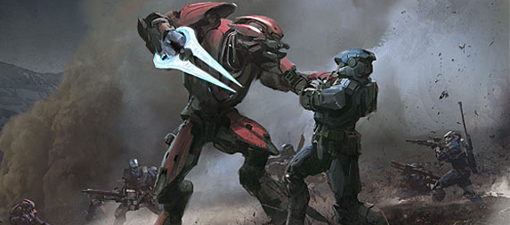 3. Better A.I
We all remember the days of Halo: Combat Evolved when our marine buddies would stand beside a Warthog waiting for you to beep the horn or almost run over them to get them to jump in, and while things have certainly improved on the side of the UNSC, the enemies are still completely uncoordinated kamikaze lunatics. Grunts and Brutes alike are still running at us like crazy. They should have tactics that adapt to the player and if we have new enemies, let's include a brain in their design. We want to be ambushed, stalked and overwhelmed, all at once. We want the A.I in Halo 4 to be smarter than we are.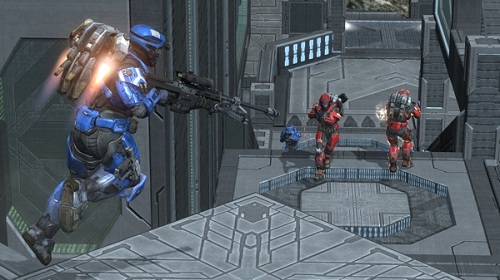 2. Balanced, Perk-Free, Roll-out-Free Multiplayer
We want the Halo 2 / Halo 3 multiplayer back with a vengeance. No roll-outs like the Sprint or the Jetpack, just a character with two guns, maybe a grenade and a playground to take out opponents. Halo: Reach's classes and roll-outs were fine, but they only ever detracted from what was the purest form of multiplayer perfection: Team Slayer where everyone was the same and equal. Call of Duty fans have been begging for perks and abilities to make their way into the Halo multiplayer and we think that this only dilutes the experience. Let's keep the multiplayer balanced, human versus human with no frills, just a reticule and a weapon of choice. That way, the best player always wins.
The number 1 thing we want from Halo 4 is...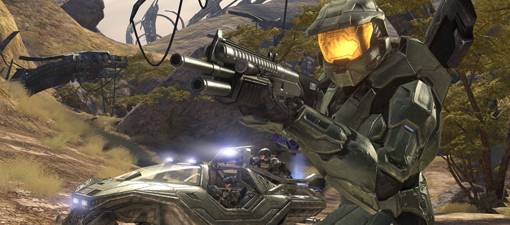 1. Longer Campaign and Unrushed Development Cycle
Everyone gets very excited about a new Halo campaign and plays it through in the first day, leaving an agonizing wait for more. Let's make that impossible this time. Let 343 take its time, make the game as polished and detailed as it can. They can delay it by a few weeks or months if they give us 50% more campaign to play, if you ask us. Not everyone buys Halo games for the multiplayer, so let's reward the story-mode players with the biggest Halo yet. We don't want our precious new trilogy rushed out of the studio for a Holiday release window, either. Let's be clear, 343, you'll bring us Halo 4 when it's ready. When it's perfect. When you can challenge Bungie's legacy and come out on top.
We want a lot from Halo 4. What do you want to see? Comment below...