PS3 News: Exclusive to PlayStation 3, Starhawk was confirmed by LightBox Interactive and its president.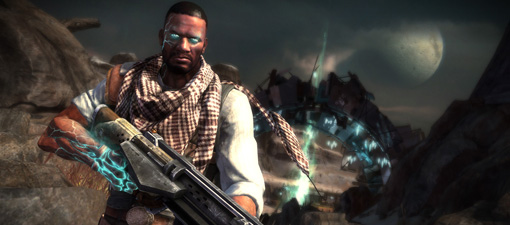 Starhawk, the forever-rumored Warhawk follow-up, is coming to PS3 early next year, according to Sony's full press release sent to the media at midnight. Of course, we've known about this game in its official capacity since Friday. That's when it made its debut on the latest episode of GT.TV. But now we have additional details, quotes and even a developer diary video to go along with Friday's the preliminary television announcement.



The name Lightbox Interactive may be new to you, however, the team's work should be very familiar to fans of the multiplayer-only Warhawk. The company is made up of members of Incognito Entertainment, the developer behind the 2007 hit game. Its president, Dylan Jobe, and crew moved to Texas, where they are still working with Sony Santa Monica and bringing PS3 gamers another exclusive third-person action title. While the team remains the same, the flying and fighting gameplay certainly ups the ante.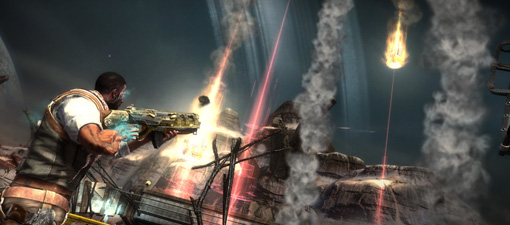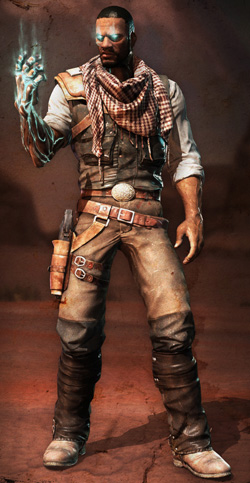 "Our goal is always to innovate and provide fans with new, engaging experiences," said Scott A. Steinberg, Vice President, Product Marketing, SCEA. "Starhawk delivers all of this and more combining a run-and-gun gameplay style with our advanced Build & Battle system that offers new strategic options for the player while never taking them out of the action. Add to that a compelling story and robust online mode, and Starhawk will truly move the genre forward???an experience only enjoyed on PlayStation 3 that is sure to excite shooter fans and newcomers alike."
That Build & Battle mechanic throws a hint of RTS gameplay into firefights without weighing down the action with too many time-consuming menu options. At the same time, there's a story going on in this game. One of the lacking aspects of Warhawk was that it threw you onto one team or the other, both of which had unmemorable names that didn't reflect their colors or makeup. This made games like CTF really, really difficult, as both factions were foreign to you during the multiplayer chaos. As soon as it was announced that Eucadian or Chernovan had the flag, you'd hear people remark, "Wait! Did we just get the flag?" Without a story mode to ingrain it in your mind, rookies and even veterans alike were always tripped up by this.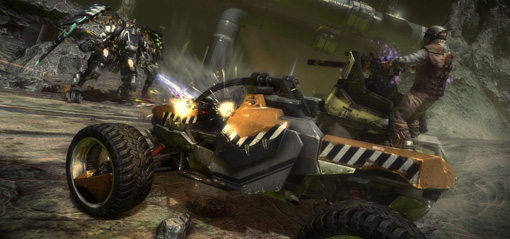 The newly expanded universe and story sound promising, as you can see from the developer diary below. Likewise, we are looking forward to checking out how the Build & Battle gameplay fits into the big picture when we go hands-on with the game at E3 2011 in two and a half weeks.
Gaming Target
will be live from the expo on June 7 to check it out. Personally, having written an epic six-page strategy guide for
PlayStation the Official Magazine
a couple of years back, this will be one of the first games I sit down with as soon as the LA Convention Center West Hall opens its doors.